​Yakuza 4 Remastered
Review


By Mike de Leon

Posted on March 21, 2020
---
The second title in the Yakuza franchise released on PlayStation 3, Yakuza 4, takes place one year after the events that transpired in Yakuza 3. It also marks the first time that the series doesn't focus primarily on Kazuma Kiryu. Instead, there are three additional playable characters, Masayoshi Tanimura, Shun Akiyama, and Taiga Saejima. Unlike the previous title in the Yakuza Remastered Collection that needed a wholly rewritten localization for English audiences and the addition of previously cut content, Yakuza 4 didn't need many improvements over the initial release. Besides the aforementioned four playable characters, it is also the first title to not have contributions from Daisuke Sato.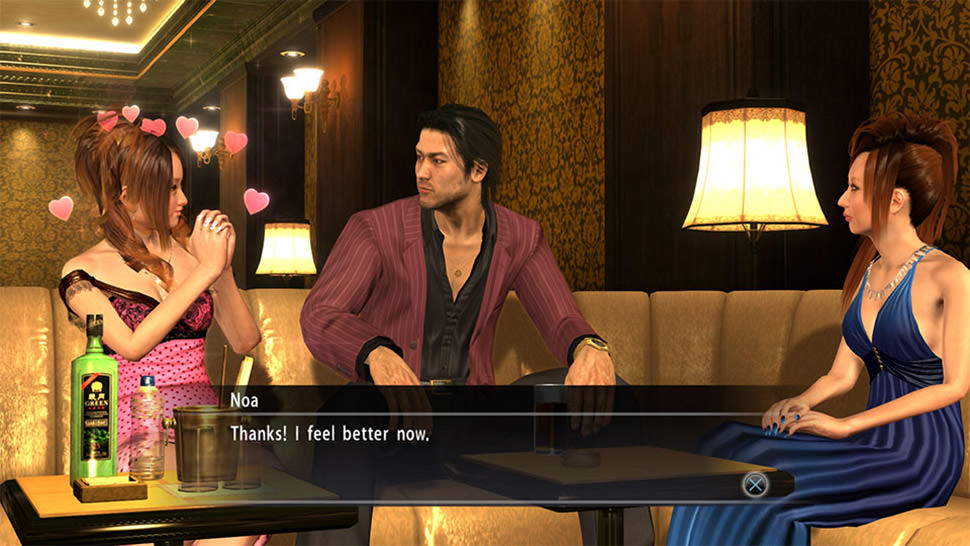 After an explosion rocked the penthouse of Millennium Tower, raining billions of stolen yen down on the streets (an event that takes place in Yakuza Kiwami), Akiyama, now homeless, gathered as much money as humanly possible. Using it as a second chance, he wisely invests the money, building a sizable fortune in the process, while taking care of others around Kamurocho. The youngest male protagonist, Masayoshi Tanimura, is a cop that is obsessed with gambling and always listening to the horse races through his pocket radio. He will just as much take a bribe and let a potential perp go free as he is to make an arrest. Saejima, a member of the Sasai Family of the Tojo Clan, is a legendary yakuza and a blunt instrument of destruction. He also happens to be the sworn brother of Goro Majima.
With four playable characters, each one has their own unique fighting style, keeping each chapter feeling different. Due to his brute strength, Saejima's attacks are overly powerful, especially when fully charged. During heat actions (his heat meter is smaller than others), he cannot be knocked to the ground, making him an unflinching monster with a massive health bar. On the opposite side, Akiyama is nimble, using his legs for multiple hit combos to take out foes quickly. He doesn't rely on over-the-top heat actions, and instead, can dodge during combos, making him an excellent fighter against groups of thugs. Tanimura uses traditional martial arts, submissions, and defensive dodging. He has lower health than others but can be thought of as the most technically skilled member. Kiryu loses his ability to perform the super finishers from the previous games but still has the red heat bar.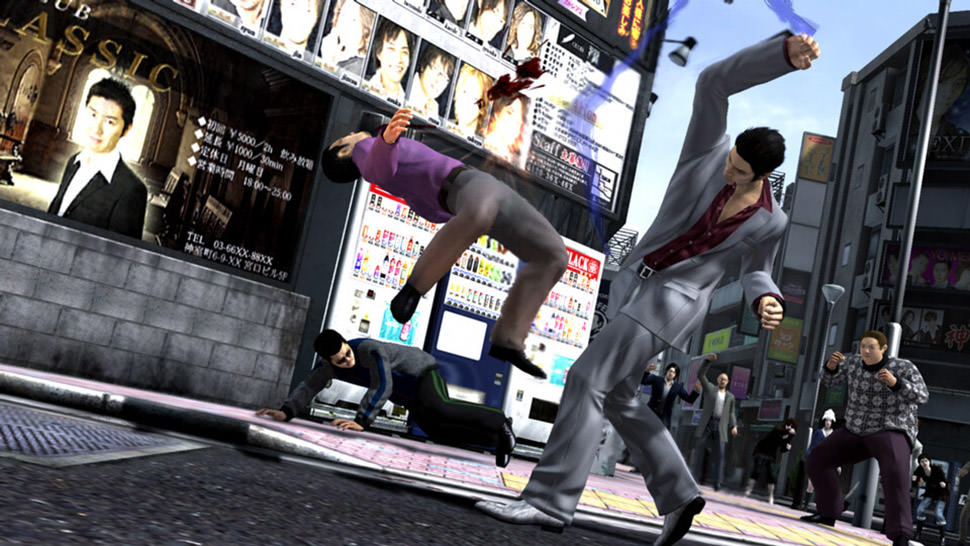 Strangely enough, Kiryu feels like he doesn't belong here, and only exists because it is a Yakuza title. I think the concept of continuing the series without Kiryu would have been quite bold for the time. Yakuza 4 takes place entirely in Kamurocho; however, it has been expanded upon since the last game (adding rooftops and underground areas). Each of the individual narratives come together at the end, and the climax is one of the strongest in the series. Substories are once again a delight, and a great way to experience Kamurocho in its entirety. Minigames are unique to each character, such as Saejima's ability to train others to fight within the coliseum, and Akiyama's ability to manage and operate the hostess club (which mostly feels the same as Yakuza 3). Once again, the voice work is outstanding and really shines, considering it was initially released two generations ago. The actor that originally portrayed Tanimura (who also played a pivotal role in Judgment) ran into legal troubles a few years back. Due to this, his character has been re-cast, and his appearance has been altered.
Simply Put
Yakuza 4 shines, even if Kiryu plays less of a role than he is used to. The additional characters provide a unique spin on the traditional Yakuza formula, and more importantly, I enjoyed playing all of them. I'd say that Kiryu is the weakest part about the game, as he feels shoehorned into the game just because he is synonymous with the franchise.
Note: ​Yakuza 4 Remastered was reviewed on PlayStation 4. A digital copy of the game was provided by the publisher/developer.