Antstream Arcade (Xbox)
Review


By Kevin Mitchell

Posted on July 27, 2023
---
Video game preservation has become a hot topic among gaming communities in recent years, driven by the resurgence of retro game collecting and the subsequent increase in physical game prices both online and locally. Various companies are now producing home game consoles and portables, offering players the opportunity to enjoy their original cartridges and, ideally, non-decaying CDs/DVDs. Additionally, some platforms facilitate digital backups, sparing players from the challenge of dealing with aging games that become increasingly fragile due to physical degradation over time. However, the use of emulators and illegally obtained ROMs remains a controversial gray area, largely due to copyright concerns.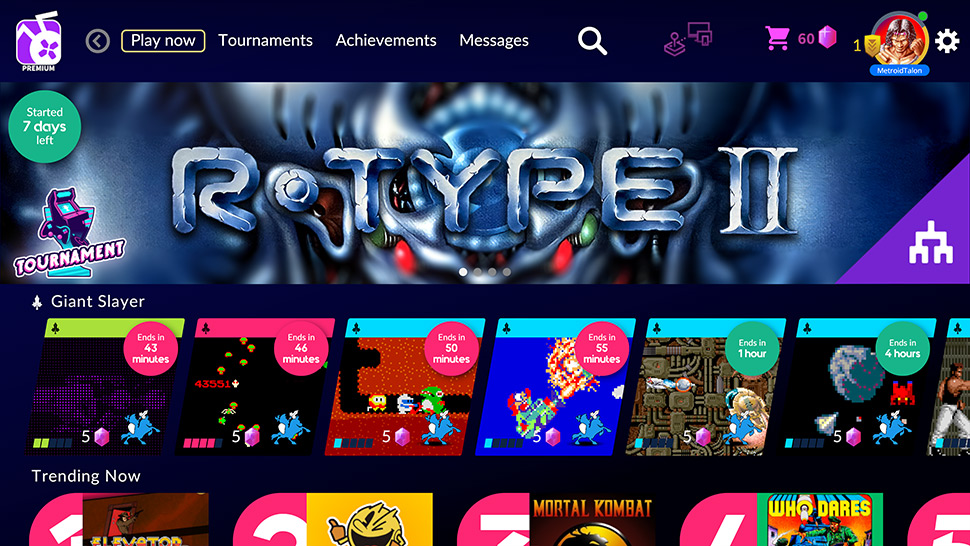 Crowdfunded through Kickstarter, Antstream Arcade aims to evoke powerful nostalgia by offering a live streaming service focusing primarily on retro video games, complemented by several retro-inspired indie games, such as Flea! (NES), Golden Wing (Amiga), and Rune Master (MSX). Currently available on PC, Mac, Linux, Android, Firestick, and your web browser (beta), Antstream Arcade boasts a games library of 1,470 titles (according to the official website). It's worth noting that the number does include games available across multiple platforms. On Xbox, the game icon advertises "play over 1,300" titles. As with any streaming service, the number represents the total number of games, but not the unique number of games on the service. Licensing plays a crucial role in availability, and not all titles accessible on PC are currently accessible on Xbox. Notably, Namco developed/published Arcade titles such as Pac-Man, Galaga, Dig Dug, Splatterhouse, and more have been removed from the service on Xbox (at the time of this review) due to ongoing licensing complications between Namco and Microsoft, as disclosed by developers on the official Discord.
Besides the aforementioned indie games, Antstream Arcade's library offers a diverse selection of games spanning the 70s, 80s, 90s, and 00s. The collection heavily features arcade titles, early home consoles, and PCs like the Amiga, Commodore 64, and the ZX Spectrum, along with a smattering of games from other platforms such as the MSX/MSX2, NES, SNES, Atari 2600/7800, Sega Genesis, and more. Personally, I was pleasantly surprised to rediscover DOS based LucasArts Games that I have very fond memories of playing, including classics like The Secret of Monkey Island, Day of the Tentacle, Indiana Jones Fate of Atlantis, and even the three Super Star Wars (SNES) titles. While new games are consistently added on a weekly basis, it's important to note that the focus of Antstream Arcade lies in providing an authentic arcade preservation experience rather than offering entire console libraries. And in this regard, it certainly does not disappoint.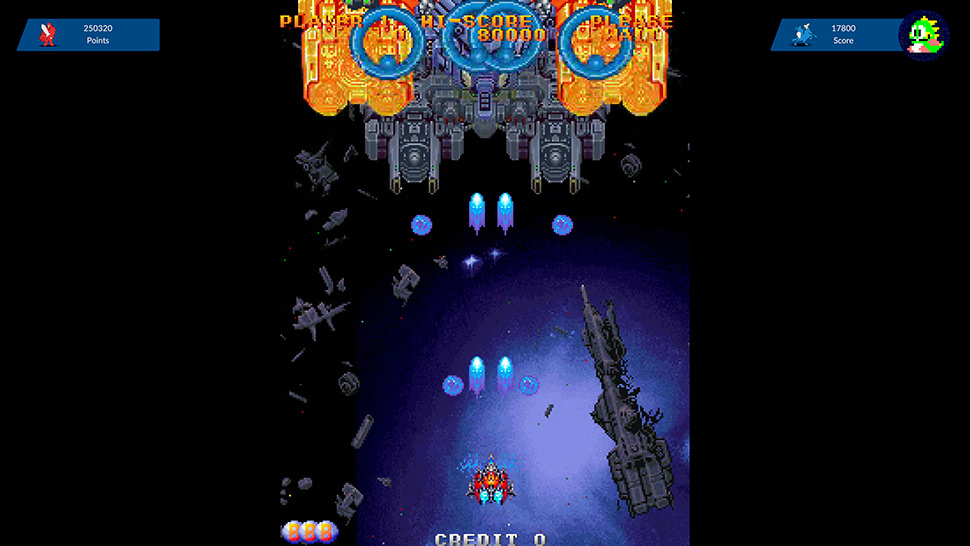 The greatest appeal of Antstream Arcade lies in the seamless and swift transition into gameplay. Within seconds, I found myself immersed in Earthworm Jim (SNES/Genesis), battling an evil army in SNK's Sengoku (Arcade), or defending humanity from robots in Robotron: 2084 (Commodore 64). Moreover, browsing through various genres listed on the main screen adds an element of excitement. However, the absence of dedicated platform or genre pages may require users to master the search function to locate specific games. While clicking the "more" button on the categories listed on the home page results in a mere keyword search page (with the "beat 'em up" link strangely not functioning), the search feature itself proves to be potent and effectively displays relevant games categorized by publishers, genres, platforms, or year released. One peculiar aspect is the list of players appearing above the game results, which seems unnecessary as players typically search for games rather than other users. For instance, searching for "irem," synonymous with classic shoot 'em ups, yields game results for Captain Dynamo due to the game's description containing the word "retirement," which includes "irem," while the 16 games listed under Irem as a publisher can be found underneath. Although the search results display all versions of games (if available on multiple platforms), the UI layout occasionally covers the platform ribbon on the game thumbnails with the challenge rocketship icon, signifying the presence of optional challenges. Consequently, confirming the platform requires clicking into each game. If the platform button is not grayed out, it can be clicked to alternate between the various platforms on which the game is accessible.
Game info screens provide a brief synopsis of the game, listing the available platform, genre, developer/publisher, and year of release, along with showcasing high-quality box art and a handful of in-game screenshots. Oddly enough, there is no option to manually cycle through the screenshots, as you must sit on the screen and wait for it to rotate through them. Utilizing unused buttons on the Xbox controller, particularly the shoulder buttons, could greatly enhance the user experience. An additional improvement that should be considered is allowing you to scroll through games and menus by holding the left analog stick instead of clicking through one by one.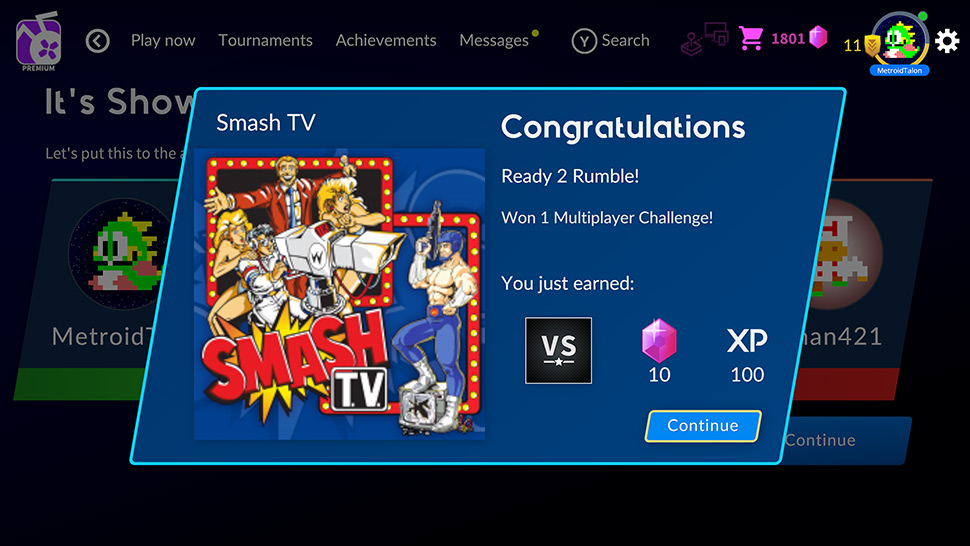 The challenge tab, for supported titles, offers different challenges at varying gem requirements. Once a challenge is selected, players can compete for leaderboard positions, challenge friends to beat their scores/times, or engage in community-wide battles like Giant Slayer (my personal favorite). Duels pit players against a single opponent, each betting an equal amount of gems with the winner claiming the entire pool. If you find yourself without in-game friends, 50 recent players are shown, ensuring you always have someone to compete with. Giant Slayer, an exciting feature, lets one player compete against the community by selecting a challenging task and posting a score that others must strive to beat. The community must band together, acting as "slayers," to defeat the giant by repeatedly surpassing the score or time. These mini-challenges only last for a brief period, resulting in a constant stream of new events, fostering a highly engaged community. Score based challenges limit you to a single-life, so things can become a bit nerve wracking, and give you the feeling of one more shot if you fail. The score screen showcases game-specific leaderboards, providing rankings for global, other players you've favorited, and Xbox-only categories. At present, I hold the 4th rank on Pac-Man for Xbox, and until the licensing issue is resolved, it seems likely that my ranking will remain unchanged.
Despite being streamed, I have not encountered any noticeable latency issues in the almost 300 different games I've played so far on Antstream Arcade. The service automatically selects the best server location for optimal performance, but users also have the option to manually choose their preferred server location if desired. The connection test is a valuable tool that provides insights into various aspects, including bandwidth, streaming capability, packet loss, input, and connection quality. While the test displayed excellent values for all metrics, it did indicate a minor issue with input lag, represented by a sad face icon. Nevertheless, in my extensive experience with various streaming services, past and present, I can confidently say that Antstream Arcade stands out for its virtually negligible input lag, which has had no significant impact on my overall gaming experience.
With a strong emphasis on authenticity, the platform strives to preserve the original gaming experience of titles like Double Dragon (Arcade), ensuring any slowdowns present in the original game are retained. As a result, users shouldn't expect performance enhancements or modern emulation options. The absence of video settings means you are locked into Antstream's predetermined configurations for each game, though thankfully, stretched pixels haven't been observed. The sole in-game option available allows users to adjust the game's volume, maintaining the original gameplay as closely as possible.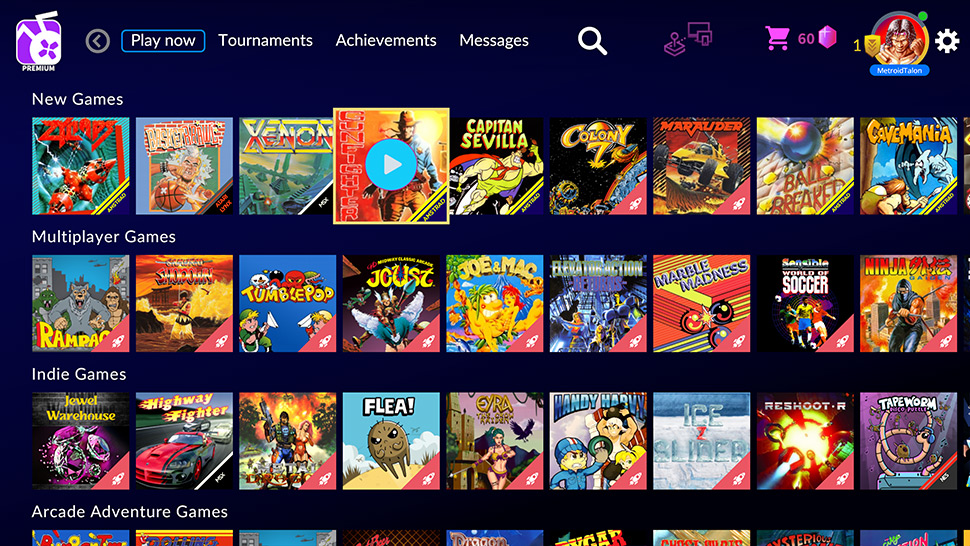 Antstream Arcade offers access to four save slots, allowing users to save progress and continue playing conveniently. However, some have reported issues with the save feature on Xbox, as it doesn't consistently function as intended. Personally, I have also encountered mixed results with the save slots, observing intermittent functionality. The UI can be a tad obtuse; pausing the game allows users to save, but selecting "save" from the pause menu does nothing. Instead, users need to use the plus symbols indicating different save slots. Despite these occasional hiccups, the dedication to maintaining the authenticity of classic gaming experiences is a key selling point of Antstream Arcade.
Upon launching a title on Antstream Arcade, the game controls are thoughtfully highlighted, offering players a clear understanding of the controls they will be using during gameplay. However, it's worth noting that the platform does not provide the option to remap controls or utilize turbo buttons. This limitation might affect the overall gaming experience, particularly in the case of certain three-button arcade games that could benefit from swapping two of the buttons for more intuitive gameplay.
For instance, when playing games from the Genesis/Mega Drive library, the Xbox controller follows a three-button setup using X, A, B, instead of X, Y, B configuration, which would have been my preference. Despite these control limitations, the vast majority of games on Antstream Arcade function smoothly without any noticeable issues. However, as with any gaming platform, player preferences and familiarity with control schemes can vary, leading to occasional differences in how players perceive the overall gameplay experience.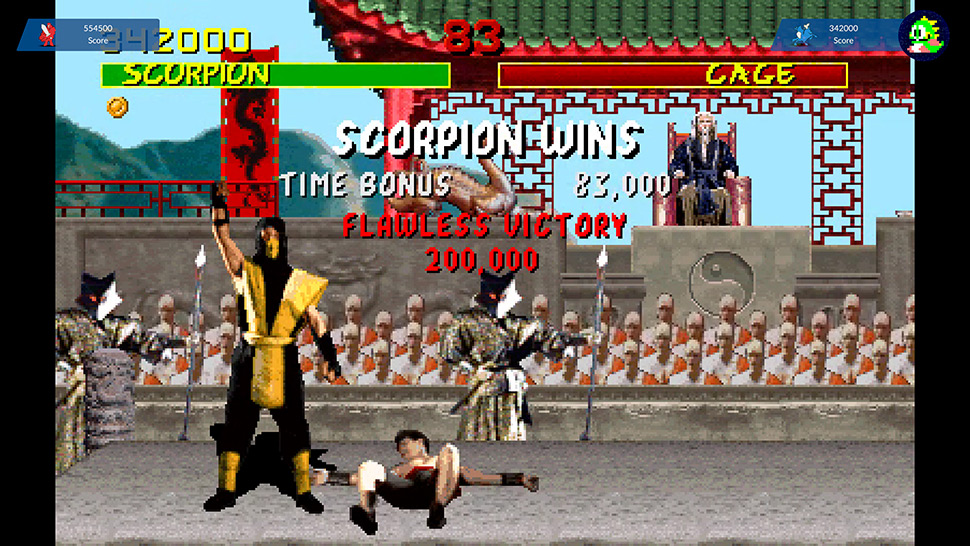 When it comes to the in-game currency Gems, as previously mentioned in terms of challenge rewards, their importance is relatively lower on the Xbox platform compared to other supported platforms. While Gems play a significant role in certain aspects of Antstream Arcade on other devices, their significance is somewhat diminished on Xbox due to the nature of the subscription model.

Antstream Arcade offers two main subscription options to access its vast library of retro games. Users can opt for a yearly subscription priced at $29.99 or a lifetime subscription at a cost of $79.99. Each subscription option provides unlimited access to the platform's extensive collection of games, allowing players to indulge in nostalgic gaming experiences.
However, it's essential to note that the platform does not offer an upgrade path between subscription tiers. In other words, if you initially choose the yearly subscription and later decide to switch to the lifetime subscription for long-term access, you'll be required to pay the full amount for the lifetime sub, without receiving any credit or discount based on your previous subscription payments.
While the subscription options offer great value, it's important for users to carefully consider their gaming preferences and long-term commitment before selecting the most suitable subscription plan.
On PC, Antstream Arcade offers a "free tier" concept, allowing users to earn gems by completing challenges, which can then be used to play games without the need for a subscription. This feature provides an option for players who want to engage with the platform without committing to a subscription.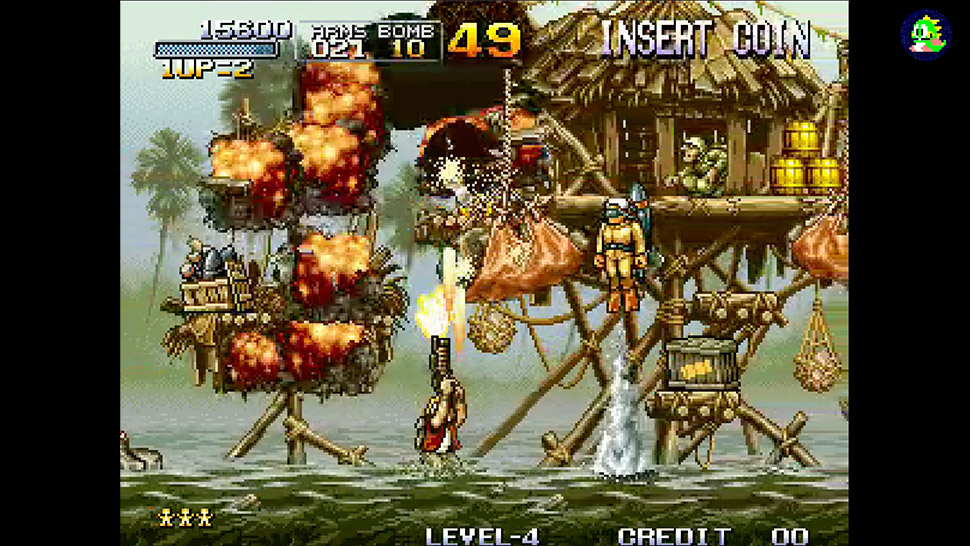 However, on Xbox, the platform takes a different approach. With an active subscription, users gain unrestricted access to the entire library of games, eliminating the need to use gems for launching games. Gems on Xbox are primarily utilized for entering tournaments and participating in challenges, adding a competitive aspect to the gaming experience and encouraging players to compete against each other. Additionally, the use of gems in tournaments and challenges resembles the nostalgic act of placing a quarter on an arcade cabinet to indicate "you've got next."
The platform also includes a daily login bonus, providing users with additional gems for simply logging in regularly. However, users utilizing the quick resume feature on Series X|S need to be aware that in order to claim the daily gem bonus, they must fully close out the game and re-enter it. This requirement may not be immediately apparent to some users, and it's worth noting to ensure they don't miss out on the daily gem rewards.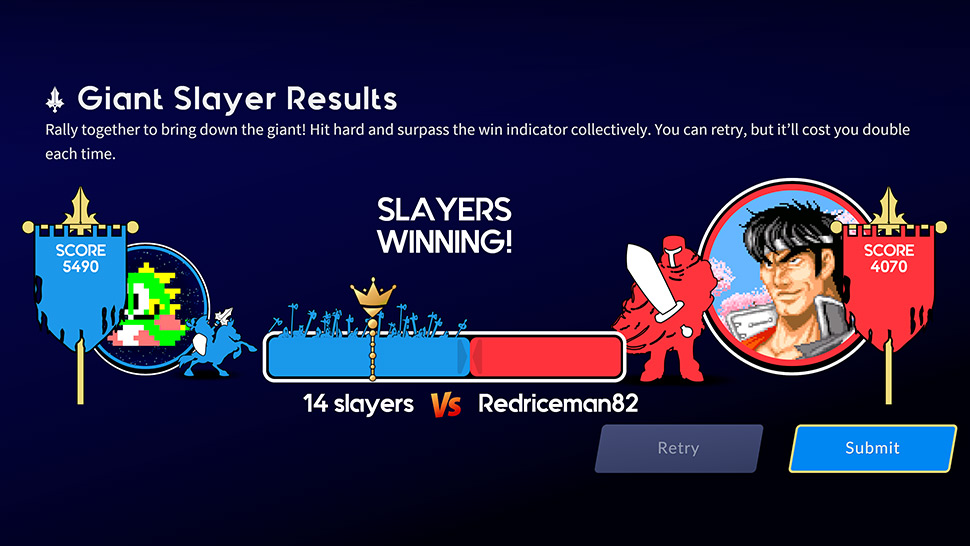 Overall, Antstream Arcade's different approach on PC and Xbox offers users varied ways to access and enjoy their extensive collection of retro games, catering to different preferences and gaming styles. Antstream Arcade strives to provide a nearly input lag-free streaming experience, and they have succeeded where others have fallen short. However, achieving this goal does come at a cost, impacting the visual and audio quality of the games. The extent of these effects depends on the type of game being played, the speed of the on-screen action, and the complexity of patterns displayed. Players may encounter screen tearing, blurry, and at times extremely poor image quality in certain situations. For example, such issues are hardly noticeable in games like Bubble Bobble (Arcade), but they become more apparent in fast-paced titles like Mortal Kombat (Arcade), where image noise resulting from compression can be observed around character edges.or in many of the fast-paced shoot 'em ups.
Moreover, there have been instances where certain games had their music removed due to contractual reasons, such as Spy Hunter (Arcade). Additionally, occasional hiccups were noted with sound effects either playing incorrectly or being completely lost. However, restarting Antstream Arcade typically resolves these audio issues. Despite these challenges, Antstream Arcade remains dedicated to delivering an authentic gaming experience while navigating the complexities of streaming technology.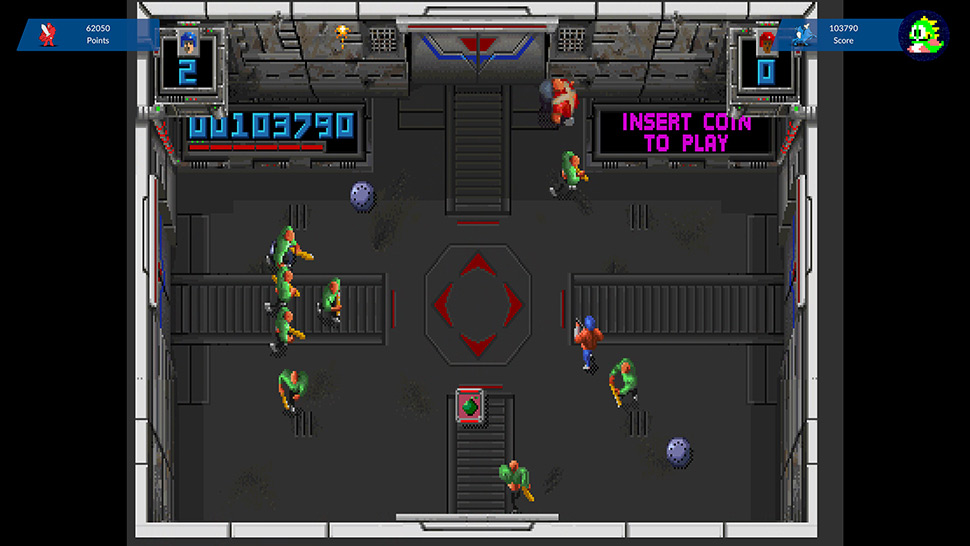 Though the UI could benefit from some improvements, such as the ability to remap controls for enhanced accessibility, these minor issues do not hamper the overall functionality of the service. One notable quirk is the lack of the option to hold a direction on the d-pad or left analog stick to scroll through games, necessitating clicking through them one by one. Nevertheless, Antstream Arcade remains a highly enjoyable platform that successfully combines gaming nostalgia with modern convenience.
Simply Put
The preservation-first mentality of Antstream Arcade is truly refreshing. The team's dedication to ensuring future generations can easily access some of the greatest games ever created is commendable. With a vast library of over 1,300 games already available on the service, they have exceeded expectations while offering a very reasonable yearly or lifetime subscription cost. As with any live service, there is always the possibility of changes in the future. While games are continually added on a weekly basis, some titles may be removed due to shifting licensing agreements, as evident with the situation involving Namco and Microsoft. Nonetheless, these occurrences do not significantly detract from the overall experience.
Though the UI could benefit from some improvements, such as the ability to remap controls for enhanced accessibility, these minor issues do not hamper the overall functionality of the service. One notable quirk is the lack of the option to hold a direction on the d-pad or left analog stick to scroll through games, necessitating clicking through them one by one. Nevertheless, Antstream Arcade remains a highly enjoyable platform that successfully combines gaming nostalgia with modern convenience.
Note: Antstream Arcade (Xbox) was reviewed on Xbox Series X. A digital copy of the game was provided by the publisher/developer.