Warhammer Age of Sigmar: Champions
Review


By Marcus Jones

Posted on April 26, 2019
---
There was a period growing up where I went deep into the world of Magic: The Gathering. I'm talking having almost entire sets, buying anything I could get my hands on, but stinking at playing because I could never quite get any cool strategies down to help me win. Since then I hadn't picked up a collectible card game (CCG), digital or otherwise, until Warhammer Age of Sigmar: Champions. Given the popularity of the collectible card games and the strong popularity of digital ones like Magic, Hearthstone, and Gwent, it's not surprising to see a Warhammer CCG get into the mix.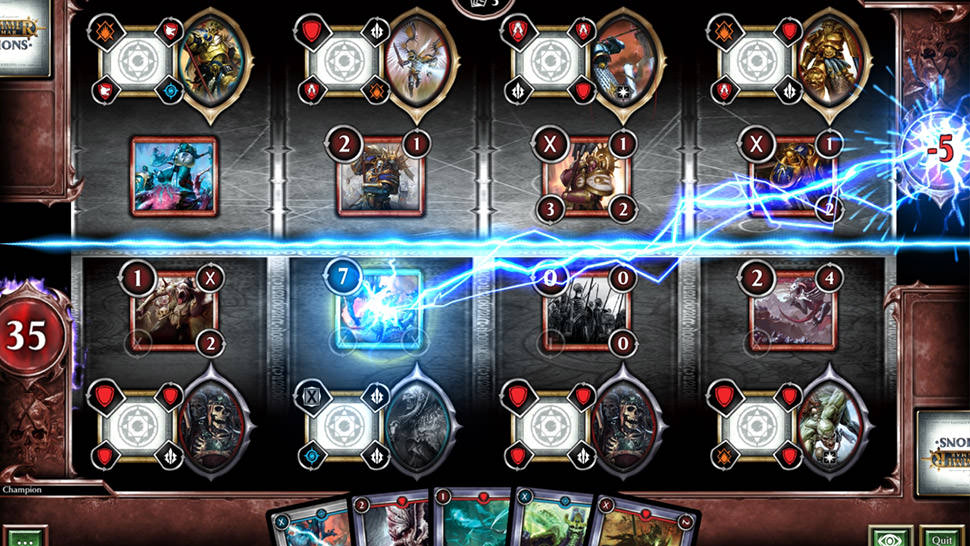 Age of Sigmar reminds me of a mixture of Gwent and Magic; using the Gwent system of lanes combined with the casting/rotating pieces of Magic's table management and card actions. Even the players' health systems and card damages directly of Magic, and I think these comparisons can help draw in fans of both games as a smooth transition in the card management of Age of Sigmar.
Games work out in this fashion: your Champions are assigned to lanes before the match starting. Each Champion has their unique attributes, such as bonuses or a focus on spellcasting, making their placement vital in prepping for the game. Once everything is ready, players are given two actions per turn - play two cards or end early and either draw one or two additional cards depending on how many you've played. Some played cards, like abilities, might activate immediately before discarding. Others, like some creature cards or spells, require you to cycle a few turns before they can be enabled. Keeping everything limited to two actions will keep your focus on planning and strategizing - leaving a champion's lane open might give the enemy a chance to earn a damage bonus or more.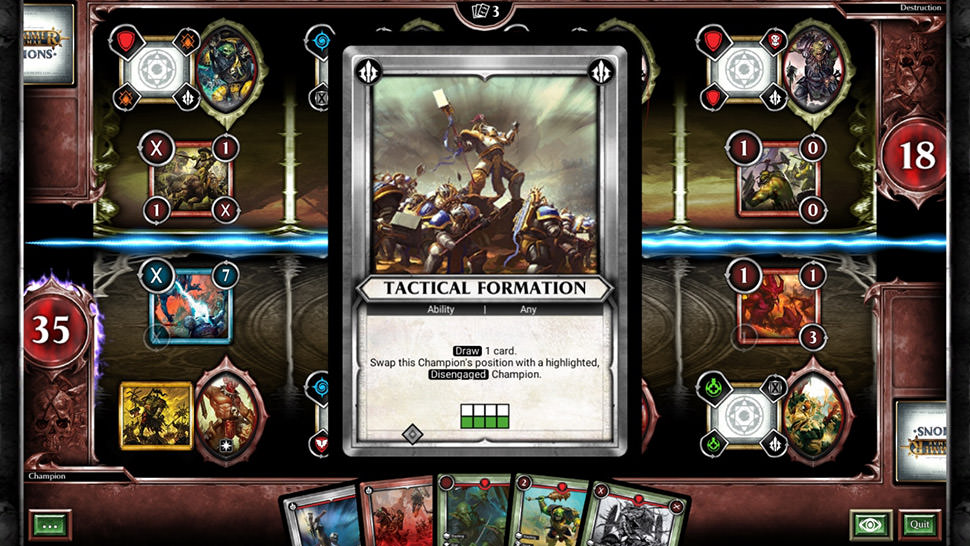 To add a bit a thrill to the game, Champions have a set of objectives attached to them in every game (these tend not to differ). They can be as simple as "deal damage to the enemy" using a creature card or ability, or they can be something more difficult like "spawn a beast-class creature" which can be entirely impossible if you don't have any in your deck. Managing to complete these four objectives unlocks the Champions' blessing, a powerful ability that can quickly turn the tide of a match.
Honestly, the craziest thing about this game to me is the fact the physical cards themselves are scan-able into the game. Given it's a free-to-play title, there are many items available to purchase in-game on top of a 30-day Champions Pass for $4.99. There are gems available for purchase in the Nintendo eShop (and presumably the other stores this is available on) which are used directly for special gems-only purchases or general items, which can also be bought with gold earned from completing objectives/leveling. However, for those unwilling to purchase gems, using physical cards is still possible via scanning them onto your account, but unfortunately, that does require either a smartphone or computer in order to do so. But all versions of the game are connected, so adding one will grant access to the card across all versions of the game. That piece blows me away since it adds an entirely new layer to the game - you can play both digitally and physically with the same cards.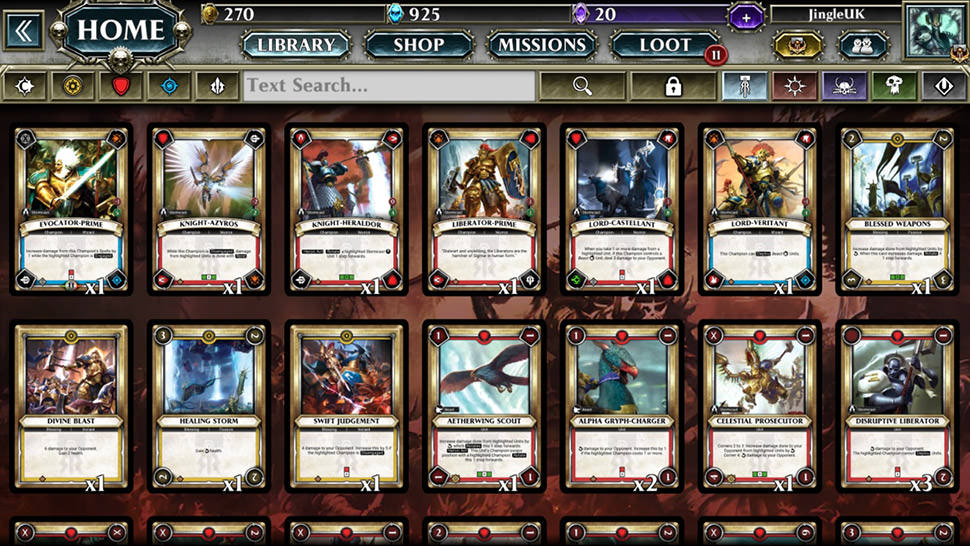 One significant aspect for this game is the interconnectivity being the Nintendo Switch, smartphones and Steam. The fledgling community isn't limited to just Switch, meaning gamers should be able to find a robust and active community to play online against. I know I only waited a minute or two at most when looking for opponents (then getting beaten), but it was an unexpected and pleasant experience to see there are ample challenges out there. However, the game does require a constant online connection for pretty much any mode, so keep that in mind when you're out and on the go with the Switch. This continuous connection is even required if you're planning on managing your decks and swapping out cards, so it can be a bit frustrating for some if you're not in an area with stable wifi coverage.
Simply Put
Given that it is a free-to-play title, I'm genuinely surprised and actually delighted by the polished feel of the title. There are several available modes (requiring a constant internet connection), an active community to play against, and ways to get by without having to pay for anything out of pocket. Considering there are some pay-to-play titles can really put the onus on gamers almost requiring buying something from the developer, overall it's a nice change of pace, making Age of Sigmar: Champions a solid title.
Note: Warhammer Age of Sigmar: Champions was reviewed on Switch. A digital copy of the game was provided by the publisher/developer.