​Stela
Review


By Kevin Mitchell

Posted on October 29, 2019
---
Without a single word, spoken or written, a mysterious woman awakens at the bottom of a dark well. No knowledge of who she is or why she is there, you guide her across treacherous lands. If it weren't for a press release, I'd have never known that you are experiencing the final moments of an ancient world. Presented as a cinematic puzzle-platformer, similarly to Playdead's Limbo and Inside, you'll spend the majority of the game moving to the right, being chased by creatures, and solving environmental puzzles.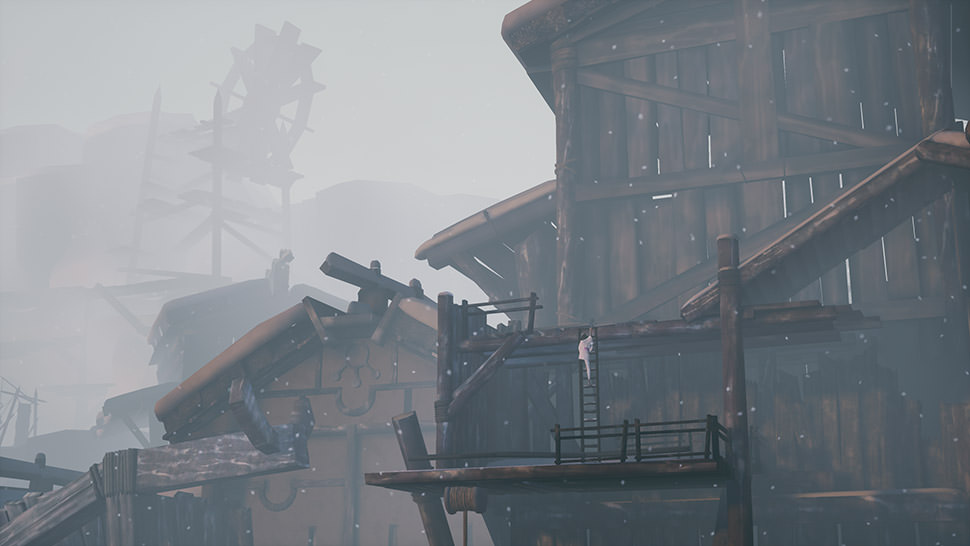 Stela's phenomenal use of musical notes, accentuates the already anxiety-inducing chase sequences, and leaps of faith you'll be making throughout. Each of the game's unique areas are self-contained, with their own visual aesthetic, color scheme, enemy type. The rolling fog and muted sepia tones of a dying forest set the tense hide-and-seek moments as lanky black creatures with piercing eyes continually hunt you. Eventually, the monotone fires give way to breathtaking vistas such as blue-tinged snow caps, complete with borrowing beasts underground that are quite sensitive to sound.
Puzzles are generally on the easy to understand spectrum; however, timing and precision play a massive role in escaping a sure death. Boxes highlighted with red stick out in the environment, giving you contextual clues about what can be interacted with. Early on, you must find a way to shut out a swarm of deadly beetles, and later one, you'll use light to keep flying bats from ripping you to shreds. There are plenty of moments where the camera pans out, showcasing the beautiful scenery. Often, you'll have to avoid hazards during these moments, although the zoomed out perspective does make it harder to ensure you hit the precision required for your jumps.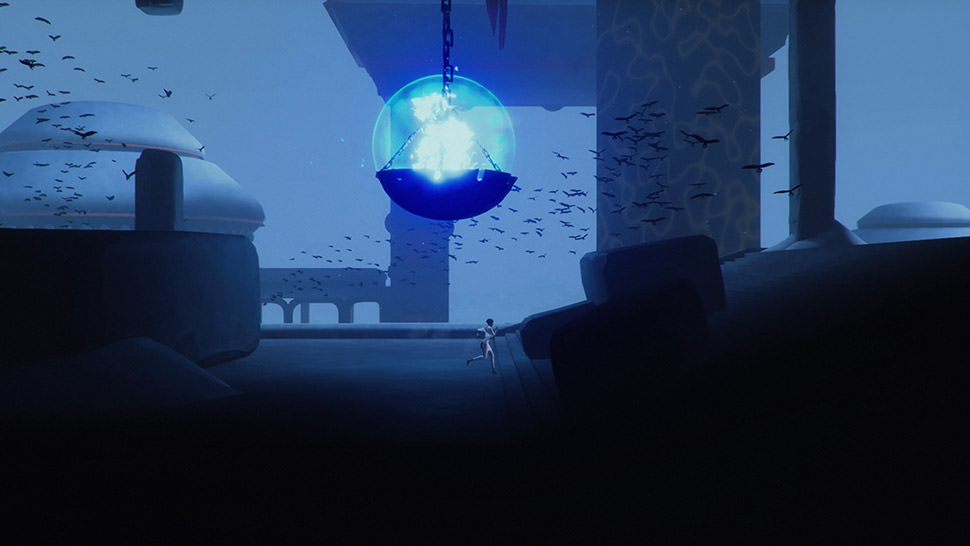 Although there is an achievement tied to completing the game without dying, it may be nigh impossible to get the first time through. Many of the game's intense moments seem to be designed around trial-and-error moments. Creatures can kill you in an instant, but checkpoints are well-placed, without having to retread previous areas. Certain moments can feel unfair, and one, in particular, required multiple attempts. It was due to requiring very tight timing on jumps, plus knowing the following mechanics. Stela has a deep focus on moving between the foreground and background, both for traversal and avoiding the unholy monsters hunting you. The puzzles are not too involved, typically having you to pull switches and dragging boxes around.
Simply Put
Stela is a beautiful atmospheric puzzle-platformer; however, it seems to emphasize style over substance. The musical score, however, is phenomenal, making almost mundane actions feel grandiose or anxiety-inducing. The first playthrough only takes a couple of hours, and once you know what to expect, you'll be able to run through the game in under 90 minutes.
Note: ​Stela was reviewed on Xbox One. A digital copy of the game was provided by the publisher/developer.