Shred! 2
Review


By Kevin Mitchell

Posted on May 5, 2020
---
Shred down the mountainside, perform a sick backflip, and nail the landing as professional mountain bike world champion Sam Pilgrim. Developed by indie studio ASBO Interactive (the leading developer has a massive mountain bike obsession), Shred! 2 features over 40 hand-crafted levels and is now available on Xbox One. Taking inspiration from the popular Trials series, you'll need to pull off insane tricks, rack up stars, and remain on the bike until the finish line.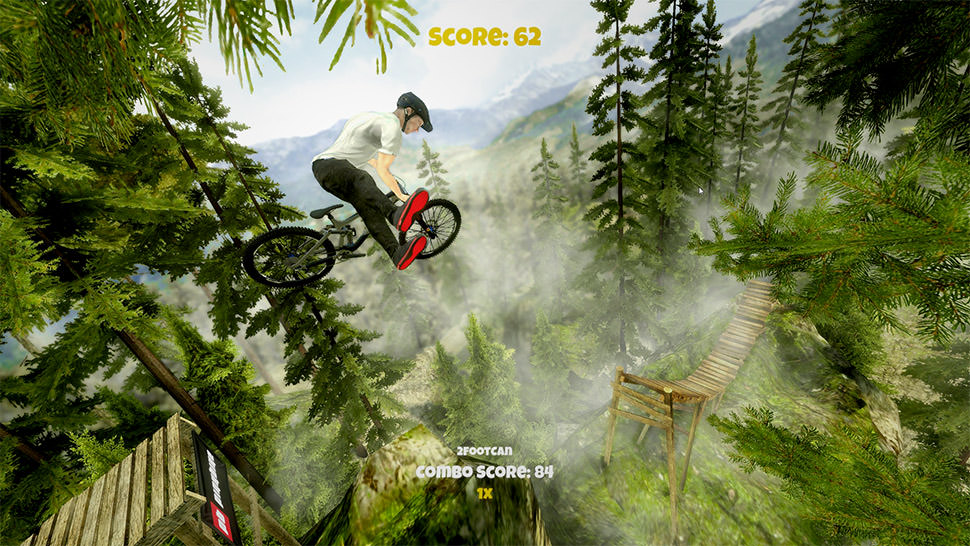 Shred! 2 opens with an in-depth tutorial area that teaches you almost all of the basics you'll need to be successful. The dozens of stages are spread across four main locales, from the high alpine, to UK, and USA. There's a special stage that can be accessed once you've mastered the mechanics and earned enough stars. When dealing with flat surfaces or those requiring you manual your way across, basically balancing on the rear tire, you'll want to be continually pedaling to maintain the necessary speed or risk falling over. For most of the levels, however, you'll need to master the technique of pumping for more speed.
Pumping is quite the necessity in the game, and in real life, when mountain biking, to gain traction and momentum by forcing the tires into the ground. Jumping, on the other hand, only requires a quick tap of the same button that is held down for pumping. It became a challenge to unlearn all of my previous experience with games such as Tony Hawk's Pro Skater or the Dave Mirra Freestyle BMX series, where you generally want to hold and release the jump button, but doing so in Shred! 2 keeps you grounded while gaining speed in the process. The earlier levels guide you when to pump before and after ramps, but the guidelines generally disappear, leaving you to figure out the best approach for the hazardous environments.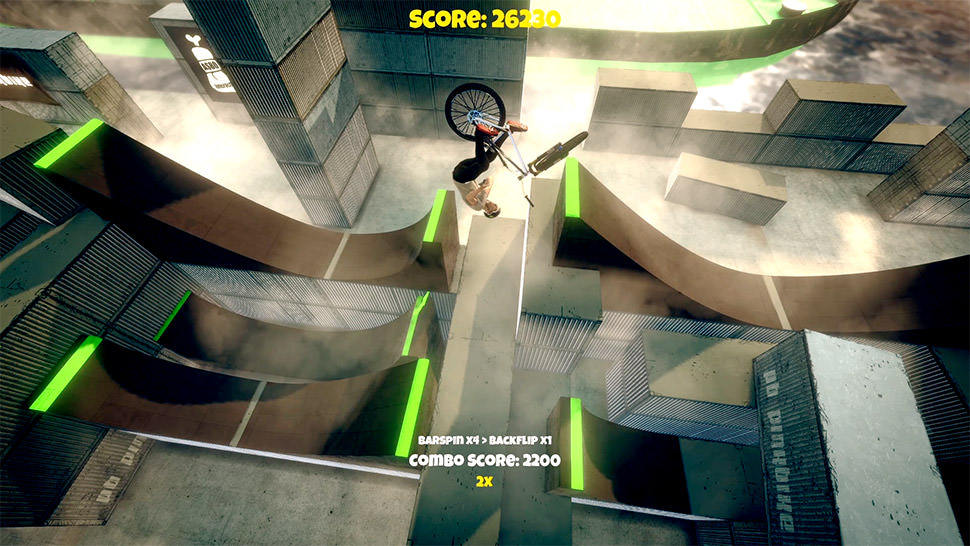 All of the courses are considerably short, with only a couple that lasts almost a full minute. Without checkpoints, it does mean if you need to reset, either because you missed a challenge or wipe out, you'll restart at the start of the stage. With momentum playing such a significant role in the game, having checkpoints wouldn't be possible to gain enough speed to clear some of the larger ramps in the game. At the start of a level, you need to pay attention to the challenge requirements to earn stars. Additional levels are gated based on the total number of stars acquired. While a few may require you to complete a level, for the most part, you'll be tasked with performing specific actions before reaching the finish line. When advancing to the next level, the challenges are shown, forcing you to pause before starting every time to check what you must do to earn stars - score a set amount of points, do a backflip on the first drop, manual across all of the rails, tweak a trick, etc.
There are eight possible tricks, each tied to a direction using the right analog stick such as a suicide, tail whip, bar hump, nac nac, and more. Spinning while performing tricks adds a multiplier to your score. Let's be frank, spinning while performing any of the tricks or flips looks really cool. Attempting to combo multiple tricks while in the air can feel clumsy due to some of the longer animations tied to a few of the tricks. Other times it feels like my input was ignored, as if I was selecting tricks too fast. Tweaking will be one of the challenges that you'll see pop up.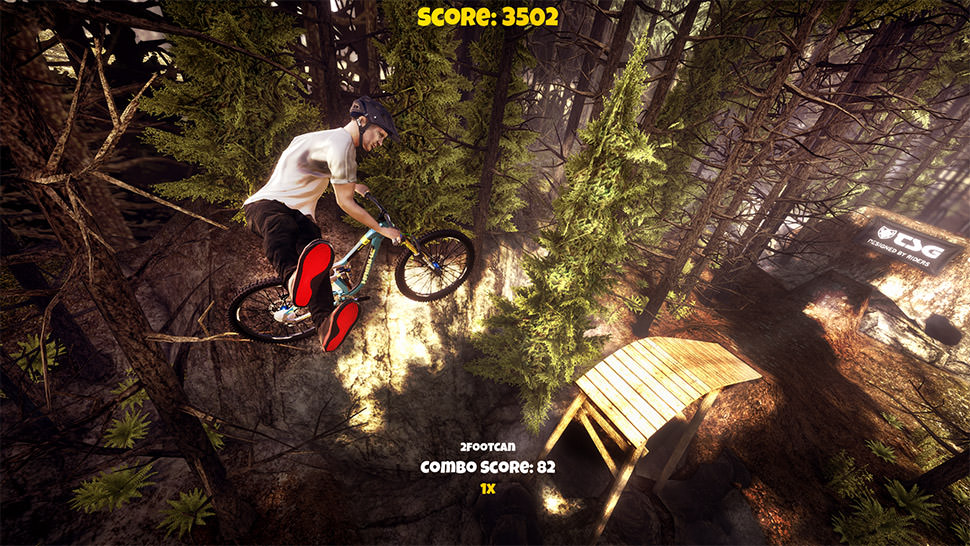 Simply Put
Coming from an indie studio (with a single developer, and his friend providing some programming), Shred! 2 is a decent take on mountain bikes with the trial and error gameplay from the Trials series. Differentiating between pumping and jumping may take some getting used to, but after some practice, the mechanics start to make sense, although pulling off multiple tricks can feel clunky. The game does feature an enjoyable soundtrack, and a slew of unlockable bikes, and color scheme customization options. Gating off new locales based on star totals can be frustrating as you must retread through previous tracks to complete specific tasks.
Note: Shred! 2 was reviewed on Xbox One. A digital copy of the game was provided by the publisher/developer.