Praetorians - HD Remaster
Review


By Marcus Jones

Posted on March 10, 2020
---
While it's not Thanksgiving, I'm going to start by saying things I'm grateful for.
I am grateful for the change in standardized keyboard controls for real-time strategy (RTS) games.
I am grateful for base building.
AND KEY
I'm grateful RTS games have changed dramatically in the last 20 years.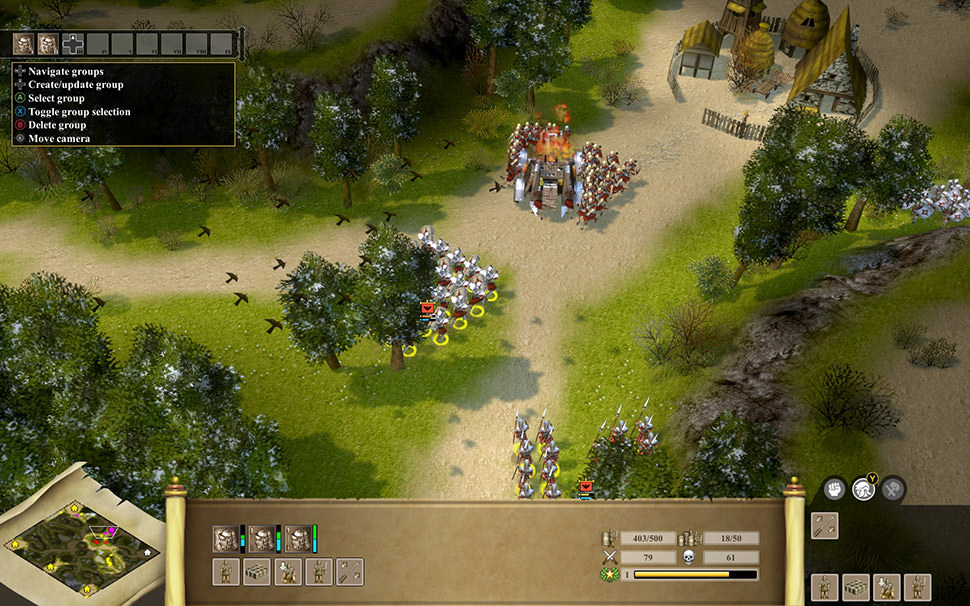 That being said, Praetorians is a faithful remaster of a classic RTS title. A challenging game at its core, it's an exciting experience to essentially step back in time to a much different approach to the RTS scene. Set during the rise of the Roman Empire, the game takes you across the empire's territories in Gaul, Egypt, and of course, Italy itself. You'll control massive groups of spearmen, centurions, archers, and more as you march your way through the game's maps.
What I need to say though is this – do I enjoy the game? It's hard to say ultimately. I don't know if it's just the change of the RTS genre over time, but much of what forms the Praetorians experience has either been refined or dropped in the intervening years since the original release. It's neat to go back and see some of the ways we initially approached these elements, but it's also frustratingly difficult to truly enjoy. I kept thinking, at points, how much parts of the game were stuck in the past (go figure). Topped with what seemed like a brutally tough game, even on the easy difficulty setting I lost, it became a pile-on of slogging through the game.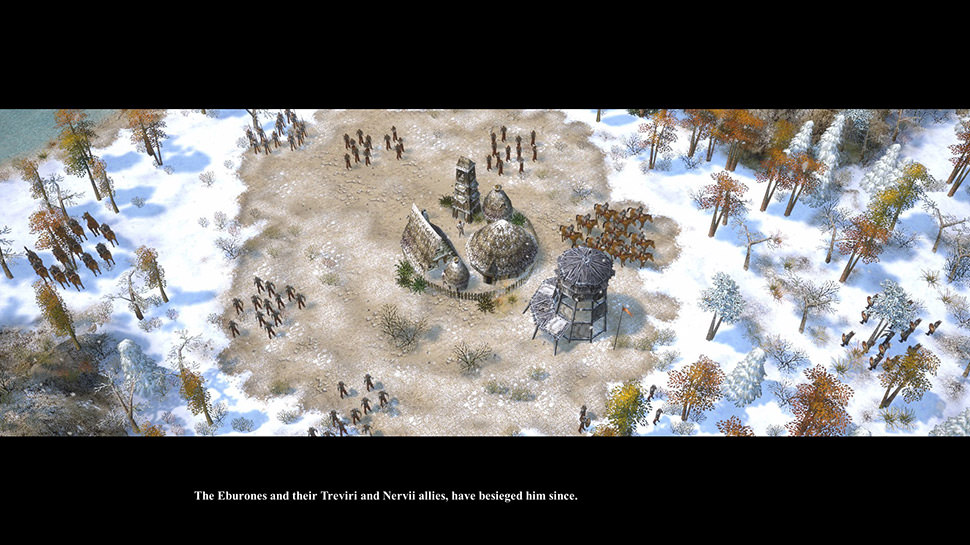 But, that being said - one of the odder aspects of the game, coming from never playing the original, is essentially a lack of resources or base building. Instead, players are forced to "capture" local settlements they find across the map and conscript the locals into service for the empire. I found it a bit disconcerting I could march in as a Roman general and boss a bunch of random people to don armor in my stead, but what are they going to do against the men holding swords at their throats? The townspeople themselves create the "resource" pool you use for unit creation, and they regenerate within a relatively okay timeframe. In capturing settlements, you also build a tower and essentially garrison your commander in the town itself, losing him unless you choose to pull him out and continue onwards with him. Doing that, however, will rob you of the ability to generate new units.
The main story plots of the game will intertwine and take you across several locales. You'll end up going up against a myriad mix of enemy unit types, but most times, it's a very similar experience. It's challenging to get genuinely strategic, but there are abilities with your units to set up formations, making them a bit more offensive/defensive depending on the situation. Honestly, the best aspect of the game for me ended up being the settlement sieging, which doesn't surprise me since that's also my favorite in the Total War series. The two games bear some significant similarities, but one has had the benefit of continuing to grow as a series over time.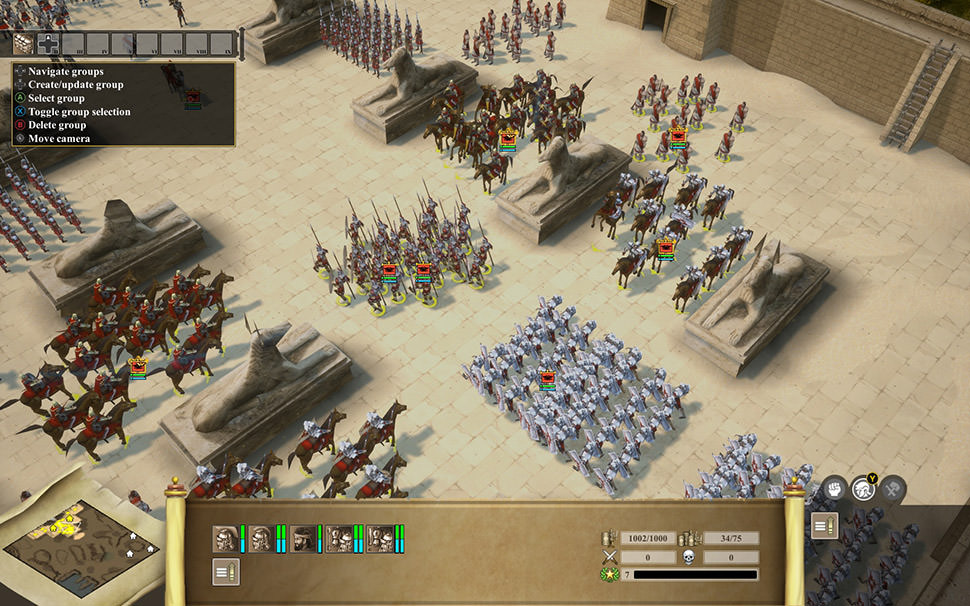 Don't forget, too – the game does have both a multiplayer and the ability to play skirmish matches against AI opponents, which will probably be what you end up doing. Playing against the CPU can be fun enough, especially at the harder difficulties (as noted, it's a challenge). The game's 16 maps are varied enough, ranging from 1v1 up to a full-blown 8-player total map. Any team setup is possible, or a general free-for-all. The Romans, Barbarians, and Egyptians all play similarly enough - each has equivalent units ranging from scouts to healers to calvary. Aesthetics are ultimately what really change between the groups in my opinion, but it keeps an even playing field. It's nothing quite like other RTS games where each race can be extremely unique when compared to others.
Simply Put
I'm having a hard time directly recommending this game. Classic fans are going to love the HD remaster, but newcomers, especially ones to the RTS genre, are going to be in for a tough time. It's got a deceptively tough learning curve, and it's not very forgiving, but it's also a challenging and engaging game. Plus, who doesn't love being the Roman Empire and rolling over your enemies? If you're looking to reclaim some classic glory, go with this Praetorians, but otherwise, this might be one to miss. I should mention that during my time with the game, I never saw any multiplayer games active.
Note: Praetorians - HD Remaster was reviewed on PC. A digital copy of the game was provided by the publisher/developer.