​Moons of Madness
Review


By Kevin Mitchell

Posted on November 18, 2019
---
Funcom's ambitious massively multiplayer online role-playing game (MMORPG), The Secret World, released in 2012 and has since moved to a free-to-play model, relaunching as Secret World Legends in 2017. Since then, a handful of spin-off titles set within the same universe have been released, including the recent release from Rock Pocket games, Moons of Madness. Life on Mars is not easy, and it especially goes wrong one day for an engineer working for the Tokyo based technology company, Orochi Group (tying the game back to the larger Secret World universe).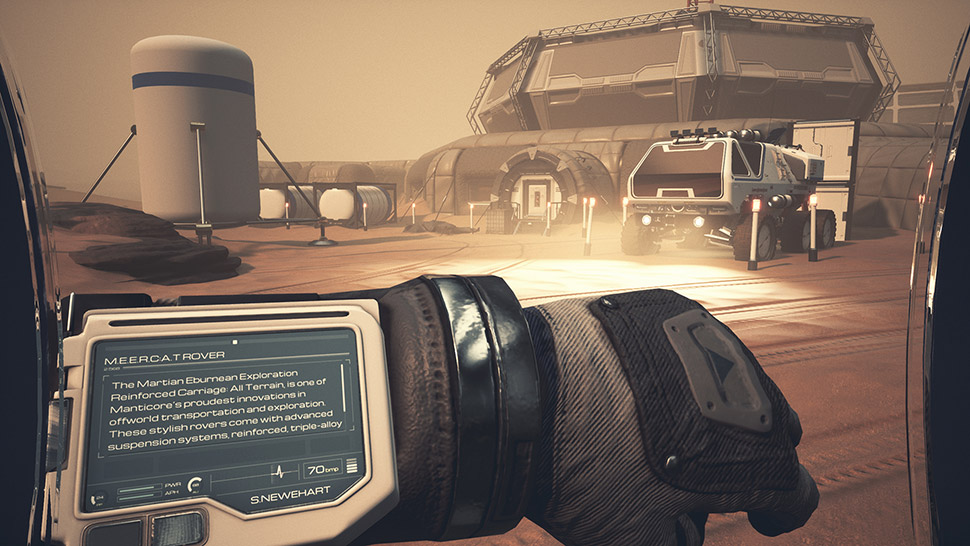 While there are the occasional jump scares, Moons of Madness's genuine passion comes from psychological horror and torment, building suspense through darkened interiors and an atmospheric musical score. Like many other games of the genre, you don't have access to any weaponry or ways to defend yourself from the one-hit death sequences (besides running and hiding). Most of the adversaries you'll come across are tentacle horrors fitting in with the Lovecraftian setting, although deadly robotic enemies hunt you down near the game's climax. You'll need to know how to react to each one to survive. For example, one requires you to stare it down (don't stop looking directly at it), preventing it from attacking; however, as soon as you turn you back to it, you're going to regret it. The opening dream sequence certainly is foreboding, especially when the hideous creatures are no longer limited to being in your mind.
There was a certain sense of uneasiness as I explored through the base's corridors and eventually on to the Martian surface. As an explorer, Shane attempts to understand his nightmares, by piecing together all of the ugly things he encounters, such as the nameless horrors, mysterious voices, and more. He isn't alone on the Red Planet (and many others are experiencing the same nightmares), but most of his interactions come through his radio. Although encountering real monstrosities, he tries to hide his genuine emotions by continually cracking jokes over the radio at the expense of his coworkers. However, when we start to discuss the game's puzzles, some highly appreciated little touches show how his outgoing personality is only skin deep.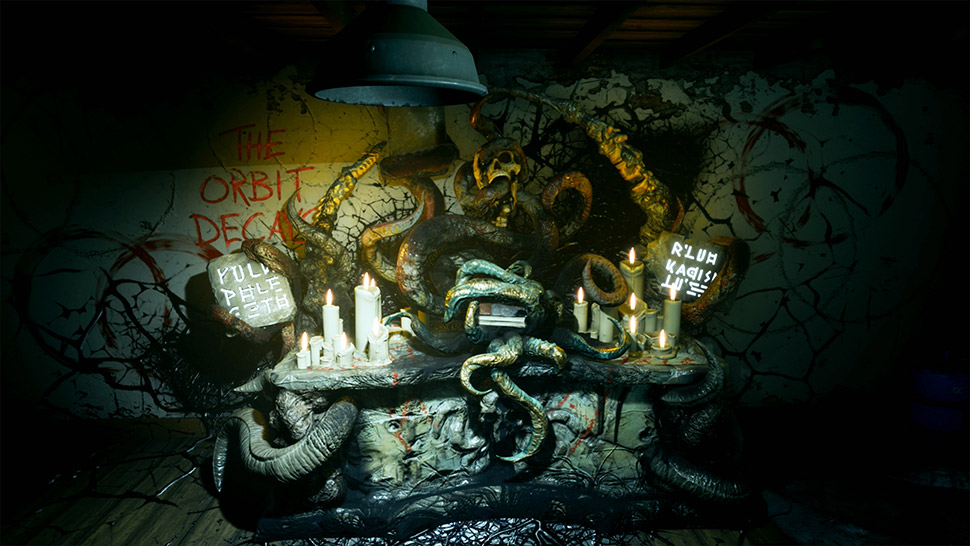 One of the fundamental mechanics is Shane's ability to scan the environment and hack into various devices. Between plot points, you'll be required to solve puzzles, generally things that you'd expect an engineer on a remote planet to do. These include reconnecting pipes, locating missing parts, and inserting/rotating objects into proper positions, aligning solar arrays, and more. Nothing is overly complicated, but it does seem like they do overstay their welcome at times. Air is a limited resource, and although you'll have to be cognitive of the level (filling it up as necessary), I can't recall many times where I felt like I was struggling with the mechanic. As you progress through the narrative, and you pay close attention, you'll notice Shane slowly becomes clumsier and uneasy with his actions. Look, if I were in his shoes, my hands would be trembling too much to open doors after being chased by cosmic tentacle horrors also. This isn't a tale about some seasoned space marine used to blowing the heads off terrible monsters, and it shows.
Simply Put
A Lovecraftian horror title, Moons of Madness, is tense, and at times genuinely frightening. It does focus a bit too much on basic puzzle-solving. I did enjoy the stunningly haunting and interactive environments that you find yourself in. What other game allows you to escape from Lovecraftian cosmic horrors, and then proceed to pick up and fill a mug with coffee?
Note: ​Moons of Madness was reviewed on PC. A digital copy of the game was provided by the publisher/developer.