​Granblue Fantasy: Versus
Review

By Mike de Leon

Posted on March 2, 2020
---
The Granblue Fantasy series began life as a gacha-based JRPG mobile title in Japan (developed by Cygames), where players spend currency to receive random items, characters, equipment, etc. As the popularity grew, an anime series adaption was developed in 2017, with the second season airing at the end of last year (in 2019). Arc System Works, known for its work on fighting games, Guilty Gear, and BlazBlue fighting series, and the recently launching Dragon Ball FighterZ, looks to turn the Granblue franchise into a highly accessible, yet visually stunning fighting game for PlayStation 4 and PC.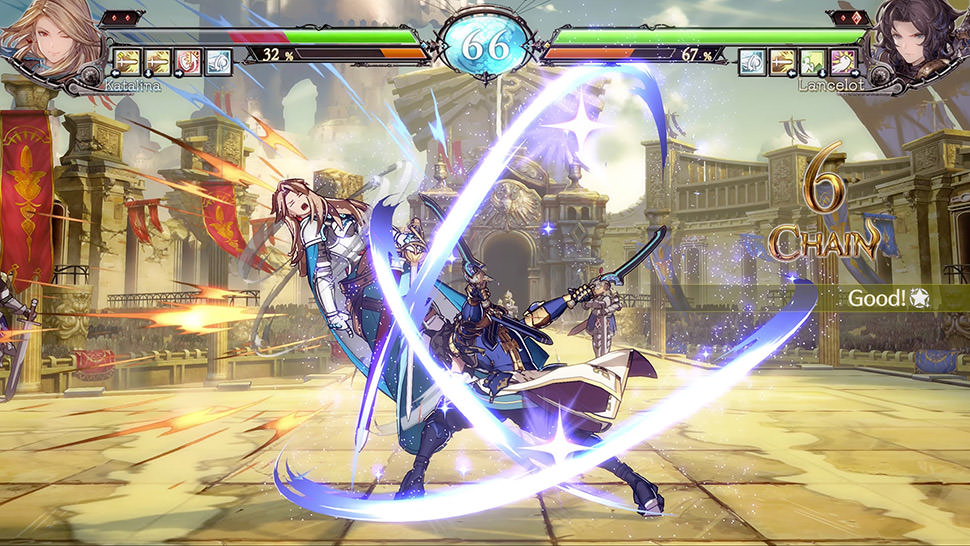 At its core, Granblue Fantasy: Versus utilizes light, medium, and heavy attacks, foregoing complicated combo systems. Instead, it is easily accessible for newcomers, which may upset some hardcore fighting fans, but does allow entry into the fighting genre to appeal to a broader audience. Each attack has easy to perform auto combos by mashing one of the three basic attack buttons. There aren't any mechanics to extend the combos or launch enemies into the air and juggle them into a long string of attacks. There are exceptions depending upon your selected character, but it's not the norm. Instead, this approach focuses on timing and spacing, using these auto combos in combination with unique abilities. Yes, you'll see lots of footsie playstyle when playing Granblue online. If you are unfamiliar with the term, in essence, you are trying to feint your opponent to make a miscalculation by luring them in with a quick attack or a back and forth movement.
The skill button activates one of four unique abilities for each character, either by merely pressing the button by itself or in combination with one of three cardinal directions (everything besides up). A powered-up version of the same skills can be triggered by combining it with circle. Each skill has a set cooldown, and due to the nature of being able to trigger them instantly, it makes matches a bit unpredictable. However, they can also be performed using traditional inputs, such as using quarter-circle forward, avoiding the cooldown state entirely (unless you aim to trigger the enhanced versions). The meter that swiftly fills up during a fight is only used for triggering supers. I loved using these cinematic abilities to finish off my foes with style.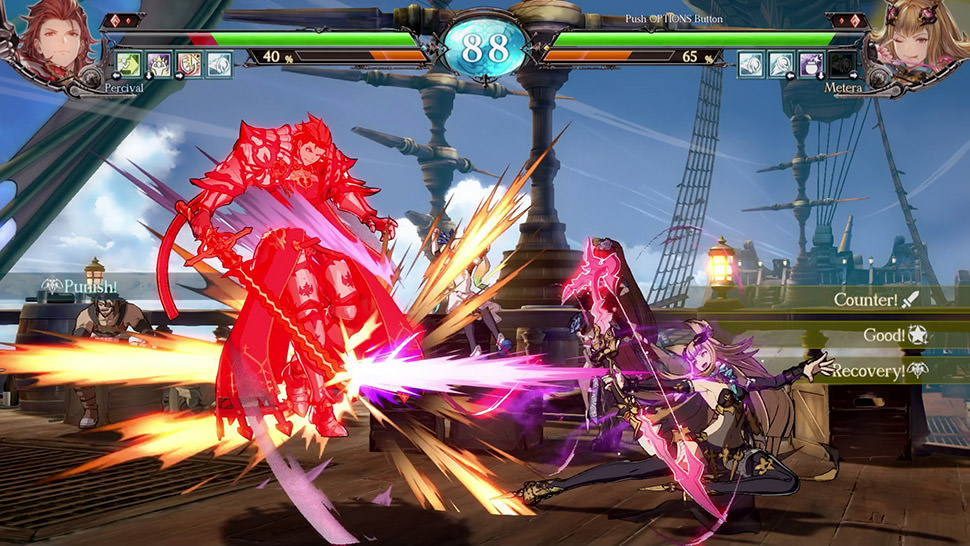 Defensively, you have access to a high and low block, either by using the dedicated block button or by holding back when being attacked. More importantly, you have maneuvers to close the gap between you and your foe quickly, and a "cross-over" letting you spot-dodge incoming projectiles and attacks, as well as shifting your position across to the other side of your opponent. All of the primary game mechanics are taught thoroughly through the RPG game mode, which plays out like a cross between a beat 'em up and a fighting game. There is a full suite of tutorials and command lists that readily describe every skill in the game in detail, along with any type of altered versions, such as weaving in an additional button into the string.
The RPG mode works great, especially for someone that is not invested in battling online but can feel a bit repetitive. It does feature an original story, but you'll be traveling across the floating islands rescuing characters. This mode plays like a side-scrolling RPG, with you fighting waves of enemies, before moving to the next scene, collecting weapons, and items to increase your power. The foes barely provide any challenge and are mostly used to progress the narrative and give items to collect in between boss quests. You can equip support actions, such as heals, buffs, and debuffs, all of which operate on cooldowns. Eventually, you'll unlock weapon skins and new colors for characters. There is even a two-player online co-op mode for boss encounters, however, and an AI partner fills in the spot if you can't find someone to join. There are a ton of interconnected systems that slowly unlock as you progress through the quests. You'll want to pay attention to the elemental affinities of opponents; this way, you can plan accordingly before starting a quest to give yourself an advantage. If you want to simply get into fights quicker, you can always go with the automated optimized path, as long as you have plenty of options for the system to pick from.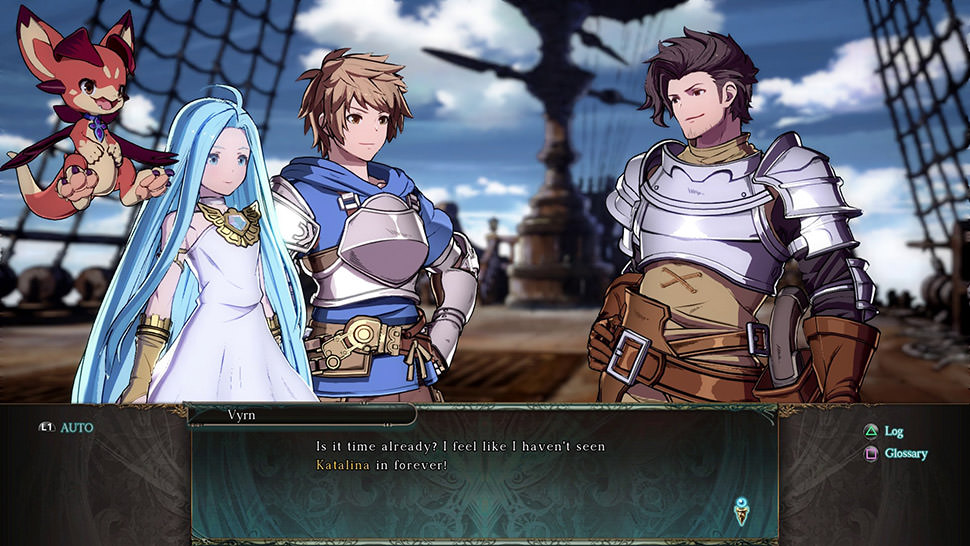 Simply Put
Granblue Fantasy: Versus is a robust, yet accessible fighting game, and should give a boon to the popularity of the franchise. There are plenty of systems to master, yet the game doesn't feature a steep learning curve, thankfully. The RPG mode adds longevity into the title; however, the lack of characters at launch is disappointing. At launch, there are only 11 fighters in the base game, with two already available via DLC (Beelzebub and Narmaya, separately or through the first character pass). Beelzebub can also be unlocked by plaything through the RPG mode. More characters are being added through through paid dlc passes.
Note: ​Granblue Fantasy: Versus was reviewed on PlayStation 4. A digital copy of the game was provided by the publisher/developer.