G.I. Joe: Operation Blackout
Review


By Kevin Mitchell

Posted on October 26, 2020
---
For the past decade, G.I. Joe video games have been limited to mobile devices. Considering the last title to grace consoles was an underwhelming adaption of the 2009 movie, G.I. Joe: The Rise of Cobra, perhaps it was for the best. Even then, it was the first game for the license in 17 years. Growing up in the late '80s, early 90's, I became the perfect target audience for the extensive G.I. Joe: A Real American Hero toy line and supporting animated television series. As a franchise, G.I. Joe never lucked out in terms of video game adaptations. Even the fan-favorite 1992 run-and-gun arcade title released by Konami was quite average. The nostalgia hits hard in G.I. Joe: Operation Blackout, but poor controls and repetitive gameplay design hamper the experience.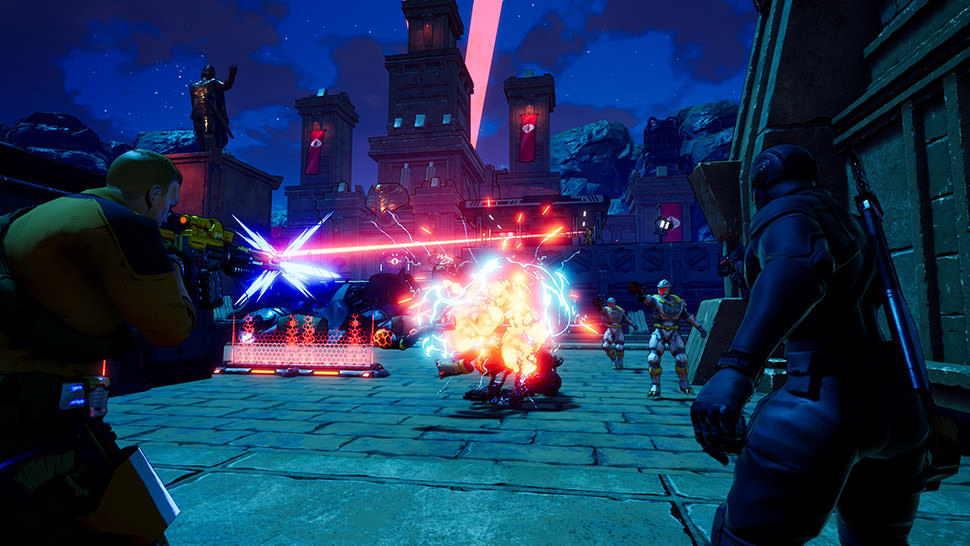 The narrative is told across seventeen missions (plus one training level) and fully voiced animated comic sequences before and after missions. With the ongoing release of the G.I. Joe Classified toy line, the developers worked closely with Hasbro, ensuring their vision for the characters stayed inline with their modern look. However, that does not mean they have pushed aside the past, as everything from outfits to the world design takes inspiration across different animated series and toy lines. Duke, field commander for the G.I. Joe's, and Cobra Commander, supreme leader for the terrorist organized Cobra; both have their classic A Real American Hero appearance if you purchase the digital deluxe edition of the game.
The digital deluxe edition also comes with a digital artbook and soundtrack. As a bonus, the soundtrack has many tracks from the A Real American Hero 80's animated series. With all twelve playable characters having at least one alternative look, the developers have utilized the franchise's history properly, adding a mixture of designs from the adaptations throughout the years (such as the Resolute and Renegade cartoons) with their unique take of specific looks. Although there are only twelve playable characters split between the two sides, the game does feature a handful of other Joe's in one form or another throughout the story. You can expect cameos from Shipwreck, Gung-Ho, Mainframe, and more, but plans for Cobra characters had to be cut during development, which included everyone's favorite twins Tomax and Xamot. However, Major Bludd's appearance is used as the multiplayer announcer when playing Cobra.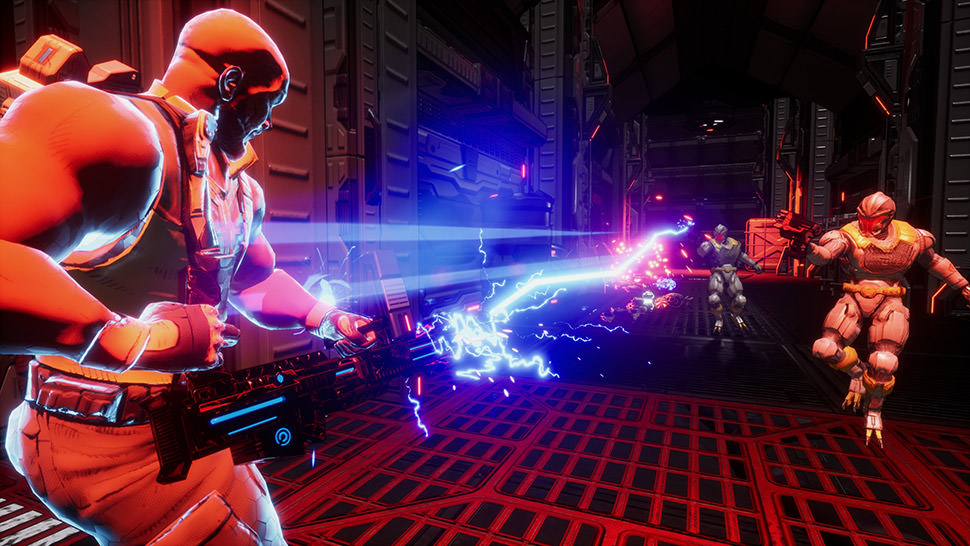 Cobra Commander, leader of the infamous terrorist organization Cobra, bent on world domination, finally claims victory over the G.I. Joe. After jamming communications, Cobra successfully takes control of the USS Flagg following a surprise attack. With it, the entire G.I. Joe satellite network, knocking out the power for all electronics worldwide, besides those operated by Cobra. Team Joe must reunite, traverse the globe, and put an end to Cobra's nefarious operations. It was undoubtedly the right choice, letting you play both sides of the conflict. The entirety of the campaign in G.I. Joe: Operation Blackout can be played solo or cooperative split-screen with a friend. Sadly, the game's competitive multiplayer components are also limited to local only, with no online support.
For this reason, you are given a choice between two characters the first time through each mission, with all characters unlocked when replaying. Vehicle stages where you must drive either a Cobra H.I.S.S. tank or a G.I. Joe Persuader through dangerous terrain populated by massive turrets, landmines, and even Cobra Rattlers, are much more manageable when playing alone. During co-op, one player manages movement, and the other has full control over the weapon systems.
Stats for every character are broken into four categories: speed, shield, fire rate, and firepower. Both Snake Eyes and Storm Shadow are speedy but lack firepower, whereas Destroy and Roadblock are powerhouses but slow on their feet. The primary weapon and ultimate ability define each character, and each side has a mirrored member, at least based on class and type of firepower. For example, Baroness and Duke are both soldier types, capable of using a combat roll to avoid incoming attacks, an assault rifle for their primary weapon, and a special grenade for their ultimate that explodes multiple times. I'd say that the must-have characters on each side are included in the game, but there are one or two that are lesser-known, giving the developers the freedom to expand upon their background. I barely remember the technology geek Sci-Fi from A Real American Hero, but he plays a prominent role in the narrative. I found his unique playstyle producing a temporary protective barrier with an electronic gadget that can target his foes an excellent alternative to the standard gunplay.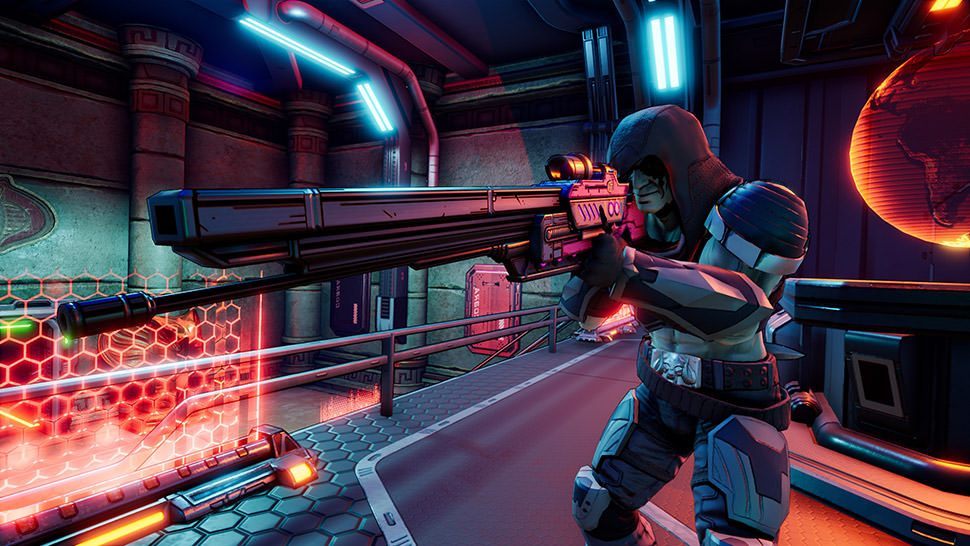 Robots in the series are mostly associated with Cobra and their limitless B.A.T.s (Battle Android Troopers). However, both sides of the struggle have now employed these robots as their primary military forces. It is an easy way to stay true to the cartoon series targeted at children by not killing anyone. No one cares about destroying robots, so it was a smart design choice. Even when you battle against named characters, they simply kneel and retreat after being defeated. Your character has a set amount of shield and health points, which varies based on your chosen hero or villain. Shields recharge over time, but health requires you to find pickups to regenerate. If you are unhappy with a primary weapon, I'm looking at you, Firefly; you can find new secondary ones scattered around, ranging from assault rifles, sniper rifles, handguns, and shotguns.
Across all of the missions, the gameplay never feels quite right due to the way aiming is handled in Operation Blackout. Even during the training mission, I struggled to properly keep my crosshair on enemies for more than a brief period. The game does have an auto-targeting option, but foes barely stand still, avoiding your shots as if this game was a fast-paced arena shooter. Aiming sensitivity can be tweaked, but lowering it means you'll have trouble keeping up to your enemies' quick movements, and increasing the sensitivity does not play well with a controller. Even at the default setting, there feels like there is an acceleration or lagging sensation attached to swinging the right stick around. I found the only working solution was playing on a lower difficulty or abusing the auto-aim and repeatedly taping the left trigger before every shot. The game isn't designed as a run-and-gun shooter, although it seems like it has an identity crisis. There are numerous energy barriers for you to take cover behind for protection. Considering enemies are always on the move, it feels like two very different gameplay systems are operating simultaneously. At lower difficulties, the game feels like you can get away with running around without a care, but you'll need to be cautious on higher settings. Mission objectives tend to repeat, and for the most part, you'll be defending yourself against waves of respawning enemies. Strangely enough, foes spawn directly in front of you, either bursting from drop pods or simply teleporting right before you.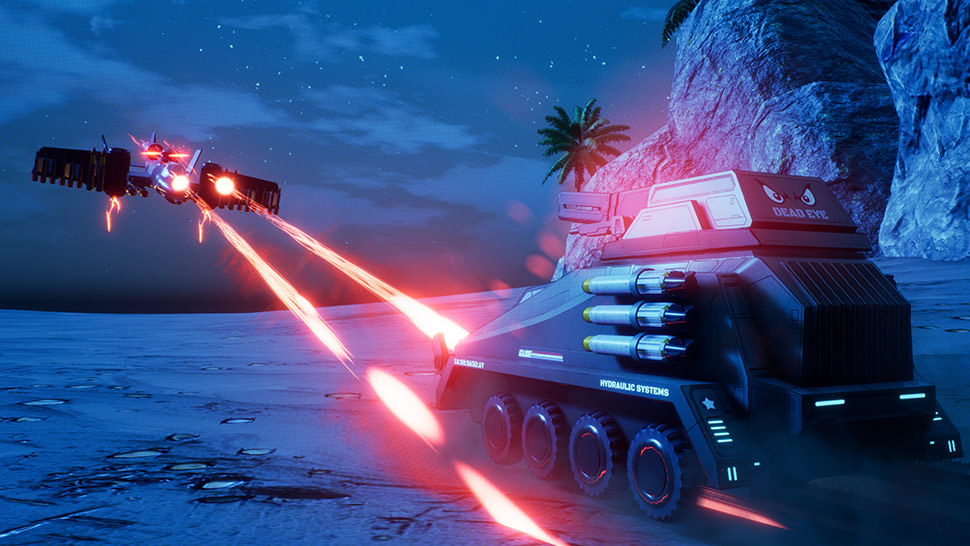 Besides the campaign, G.I. Joe: Operation Blackout includes competitive multiplayer modes for up to four players, limited to local split-screen. There aren't many options, and you are limited to specific game modes depending upon your chosen map. Team Arena, essentially team deathmatch, allows you to select the victory condition based on a set kill or time limit. It's relatively barebones, especially when you look at other shooter games being released. Spawning locations can be tricky on specific maps, resulting in unavoidable spawn camping to rack up easy kills.
Simply Put
G.I. Joe: Operation Blackout serves up nostalgia for G.I. Joe fans, with a narrative that feels right at home for the series. The colorful and stylized cel-shaded visuals are perfect for the franchise, making you feel like you are playing inside a comic book. It's a real shame that the overall gameplay falls flat thanks to poor aiming mechanics. The AI that joins you when playing solo is utterly useless, and enemies can backtrack faster than you can advance towards them. There are optional side objectives to complete, and collectibles to find, which unlock alternative looks for characters, weapon skins, and comic cover art. G.I. Joe has so much history, with characters that ooze personality, it is just a shame that the final product here comes up shorter than Cobra Commander's usual Saturday morning plot to wipe out the Joes. Ultimately there's a decent base to build from. Still, the gameplay needs refining, and the competitive multiplayer needs online support and a bump in the player count to be competitive in today's market.
Note: G.I. Joe: Operation Blackout was reviewed on Xbox One. A digital copy of the game was provided by the publisher/developer.