Edna & Harvey: The Breakout - Anniversary Edition
Review


By Kevin Mitchell

Posted on June 24, 2020
---
Harvey's New Eyes, a charmingly bizarre dark adventure game, was my first introduction to the Edna & Harvey series. The Breakout, which was released four years earlier, was inspired by classic LucasArts games designed using the SCUMM scripting language. The bottom of the screen was populated with a list of verbs, such as look at, pick up, use, etc. You'll click on a word and then click on an object or person in the game world to manipulate them. Celebrating the anniversary of the original release, Daedalic Entertainment has overhauled the visuals, redrawing everything in high resolution, and vastly improving the control scheme with modern functionality.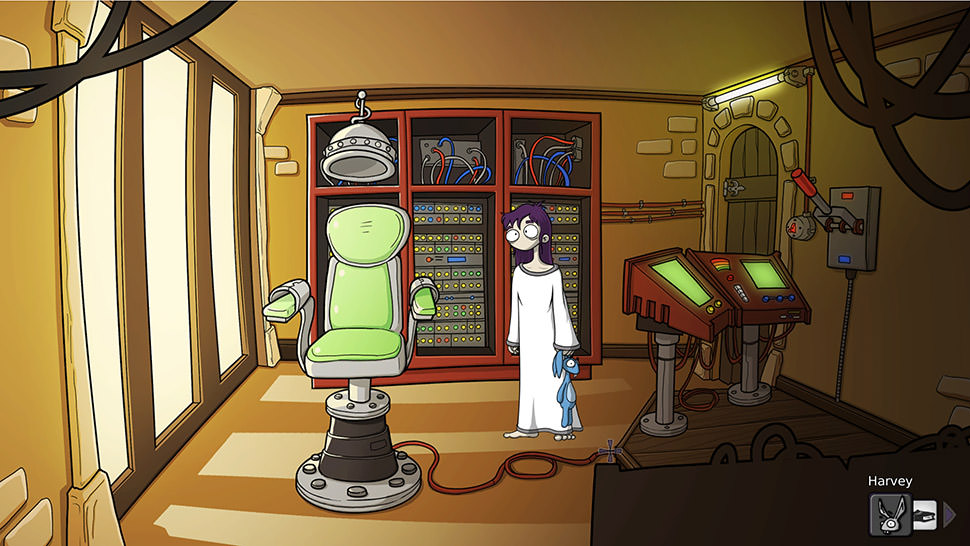 Edna, a purple-haired young woman wakes up in a small, padded room (or cell) in a mental institution. Her memory absent keeps her in the dark regarding who she is and why she finds herself in her current predicament. Being held continuously in her tight grasp is Harvey, a blue stuffed bunny who just happens to be her best friend. The only one that truly understands Edna is Harvey, and in fact, she continually seeks reinforcement about being 'sane' from Harvey. He happens to have a lot to say, especially for an inanimate object. Now that I think about it, maybe she does belong there.
Freeing yourself from the padded room is your first task; however, Edna's overall goal is to plot her escape from the institution and understand why she can't recollect anything. Without spoiling too much, it's not long before you overhear conversations that eventually give Edna clarity, adding purpose to her actions. Being designed with controllers in mind, the updated game mechanics work and feel much better than the original. With every interactable location marked, you won't have to waste your time pixel hunting, which plagued many old-school point-and-click games. Instead, you use the right stick to select the item you wish to interact with, which opens a contextual menu, letting you talk to, look at, or use an object with these locations. And yes, Edna has no problem striking up conversations with doors, grates, chairs, literally anything.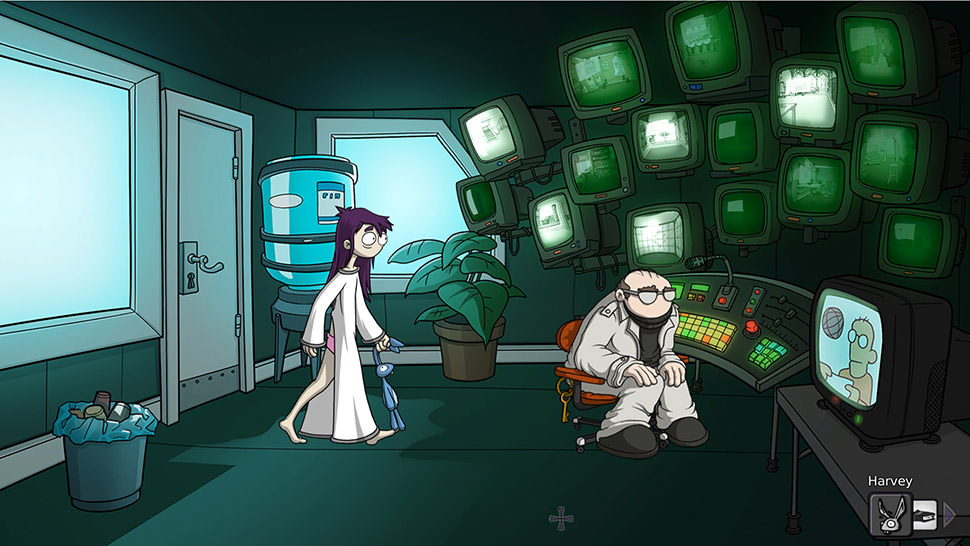 If you've exhausted all of your options, you may find guidance by talking to Harvey. He may insist that you need to search for memories about how to overcome your current situation. Without going into too much detail, you find yourself unable to remove screws from a grate, preventing you from progressing. Returning to your younger self reveals how you solved the exact situation as your younger self. During these sequences, you can take control of Harvey, finding clues by interacting with all of the possible objects to jolt Edna's memory. When you return to the present, these gathered abilities can be used throughout. If you are unsure about a possible solution, trial-and-error, or experimentation with items in your inventory is still a viable solution to solve some of the more obscure puzzles. You'll spend hours wandering around, talking to yourself, Harvey, doors, posters, etc. before realizing what you need to do next. Most of the time, if you are like me, you'll overthink the answer, even though it is staring you in the face the entire time. However, the puzzles do become more complex as you progress through the narrative. Harvey can provide guidance if you find yourself stuck, to keep the narrative progression forward.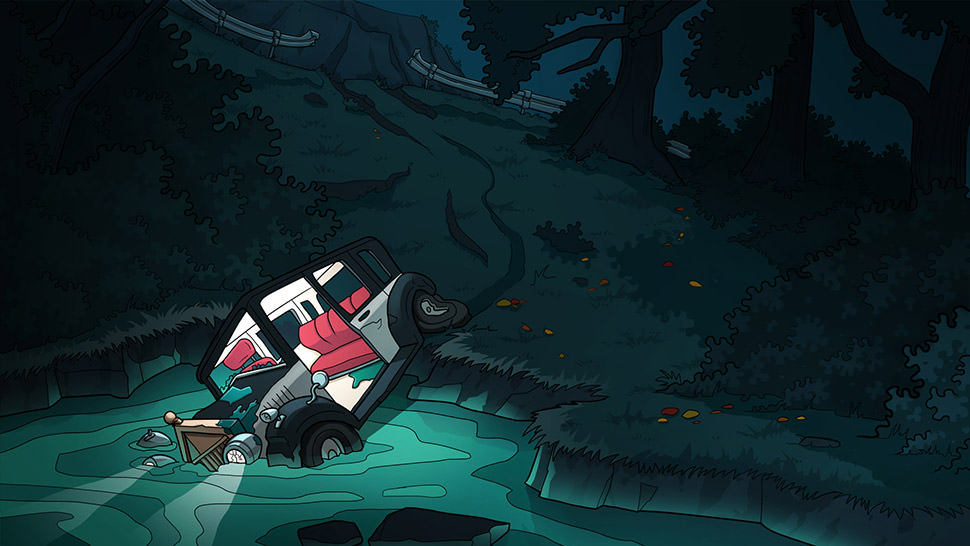 Simply Put
Edna & Harvey: The Breakout - Anniversary Edition is the best way to experience Daedalic Entertainment's first game. Playing on Nintendo Switch, I was floored with the new visuals (although you can play with the original graphics at any point). The new control scheme and UI work well, but I would have liked to see touch mechanics when playing the Switch in handheld mode. It's a quirky adventure, with plenty of laughs, especially seeing Edna's disturbed and dark mind interacting with everyone else who may or may not belong in the mental institution.
Note: Edna & Harvey: The Breakout - Anniversary Edition was reviewed on Switch. A digital copy of the game was provided by the publisher/developer.