Dex
Review


By Marcus Jones

Posted on August 7, 2020
---
While Cyberpunk 2077 is still a ways away, those with a dire need for a cyberpunk adventure can currently get their hands on Dex, an action-packed side-scrolling RPG set in a dark, dystopian future complete with the neuronet, people jacking their minds into the web, and all sorts of other crazy future-tech possibilities. An interesting side-scroller, Dex's main strengths are the combination feel of platforming, role-playing, and relatively simple-at-a-glance combat.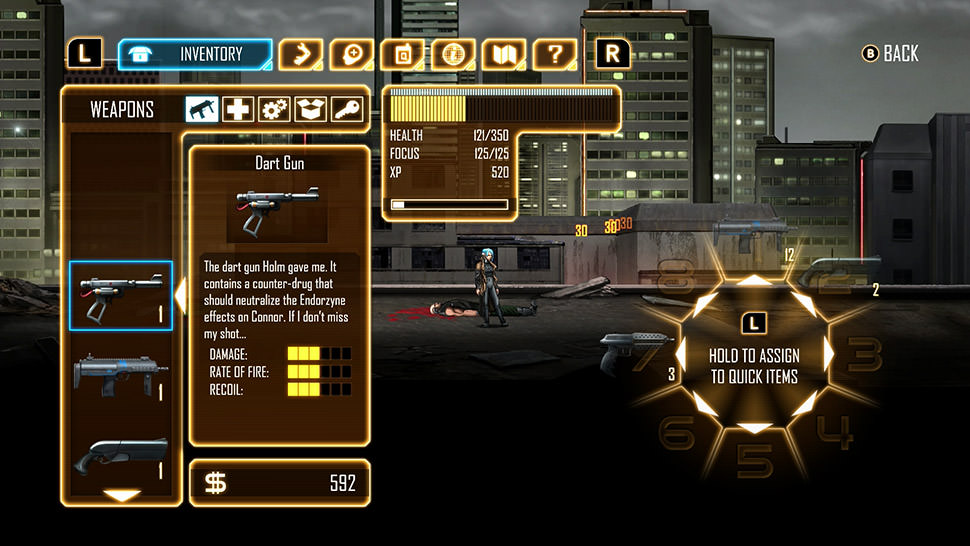 Heavily inspired by works like Blade Runner, Neuromancer, and other cyberpunk genre mainstays, Dex puts you in the role of Dex, the target of a mysterious corporate plot to eliminate her and the all-powerful artificial intelligence she somehow carries in her mind. While not initially able to "jack in" to the net, Dex and the AI within her give her abilities many others could only dream of in a world 100% reliant on its tech-driven backbone.
The combat is deceptively simple, yet challenging to master. Melee and ranged weapons exist, although Dex can use her own hands to take down foes. Blocking and dodge rolling are vital to surviving this grungy world as I discovered, constantly getting my ass kicked in melee against some larger "bruiser" types. Firearms, at least in the hands of my foes, seemed to be overly powerful but felt like peashooters in mine – I resorted to mostly sticking to melee once I got a better hang of it. Enemies will telegraph their moves (sometimes), giving you a chance to block or dodge appropriately before coming back with a combo attack. For those lucky enough to sneak up on an unsuspecting enemy, an instant knockout move is available PLUS it rewards more XP.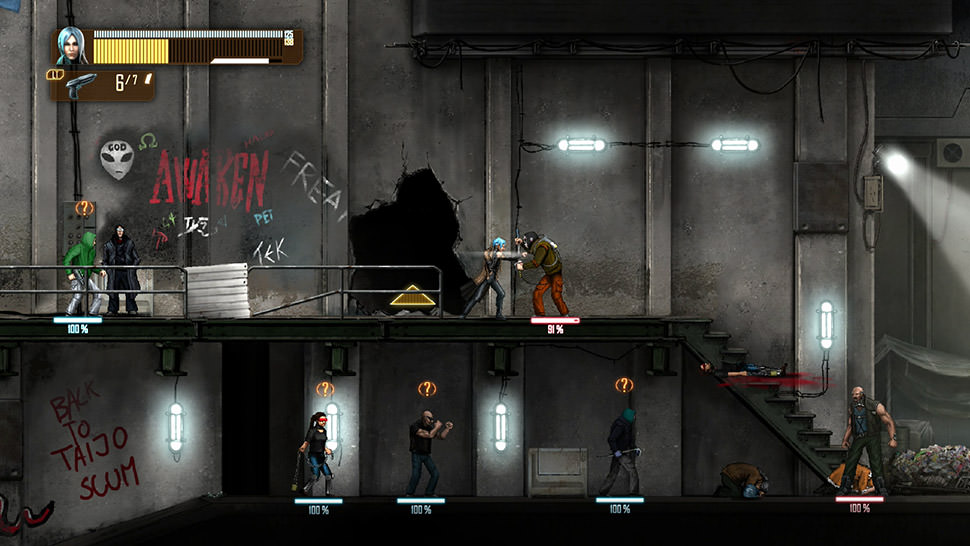 Dex's earned XP can be converted into your standard collection of skills and abilities, giving you a better chance at surviving this dangerous world. Want to be able to charm people more effectively? Dump some points into persuading others to listen to you. Conversely, if you expect to be in a scrap constantly, bump your health and fighting skill up, unlocking a longer attack combo or other abilities. There's a variety of ways to improve Dex throughout the game, so no two sessions should be alike.
But speaking of the XP piece and role-playing mentioned earlier, a massive chunk of this game is the exploration and hunting down side-missions. The world is surprisingly large, and even in areas where you don't run into anything but poison gas or traps, there's a ton to see and find. Dex is very maneuverable in this 2D world, and you're able to jump, climb, or interact with background puzzles (shutting off valves, for example), allowing you to progress further. You'll often run into scenarios with multiple ways of getting from point A to point B or accomplishing a task – it's up to you how you'd like to handle it. Do you take the enemies head-on or sneak around them to steal the goods? All up to you.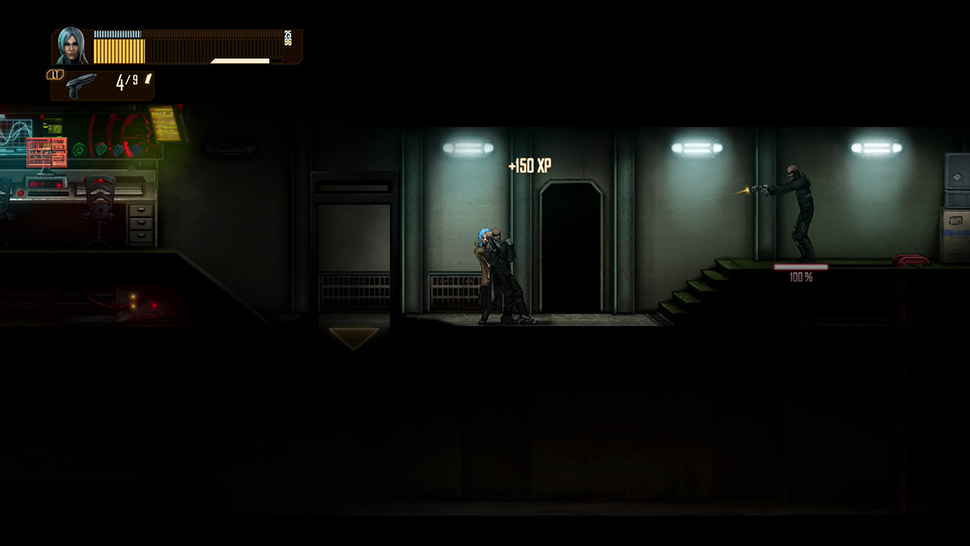 The actual action of jacking yourself into the net is where some of the more tedious stuff can come into play, but the mini-game gameplay of these hacking attempts end up being quite fun. It reminded me of twin-stick shooters as you dodge and weave yourself around the net, shooting down enemy viruses or breaking through firewalls. Reaching your destination leaves you a chance to "hack" into it by pushing X and waiting for a meter to fill while you defend yourself even more. Overall, it adds to the game's cyberpunk mystique, making it feel like you're actually doing something in the net.
Simply Put
Dex, a dark and charming 2D title is a veritable mix of genres and gameplay pieces, making it worth taking the time to play. It's a decent addition to the Switch and something I find myself coming back to when my time allows. I am a sucker for the cyberpunk dystopia, and this one scratches that itch in a way that reminds me of the first time I read Snow Crash.
Note: Dex was reviewed on Switch. A digital copy of the game was provided by the publisher/developer.