​AVerMedia Live Gamer DUO
Review


By Kevin Mitchell

Posted on August 18, 2020
---
A couple of months ago, I crowned the AVerMedia Live Gamer 4K (released in 2018) as the best consumer-grade internal PCIe video capture device. Supporting recording resolutions up to 2160p60 with HDR support, it features everything aspiring content creators require leading into the next-generation of game consoles. And yet AVerMedia has left me speechless (again) with their latest internal capture device aimed towards live streamers (as opposed to content creators with the Live Gamer 4K), the Live Gamer DUO (GC570D).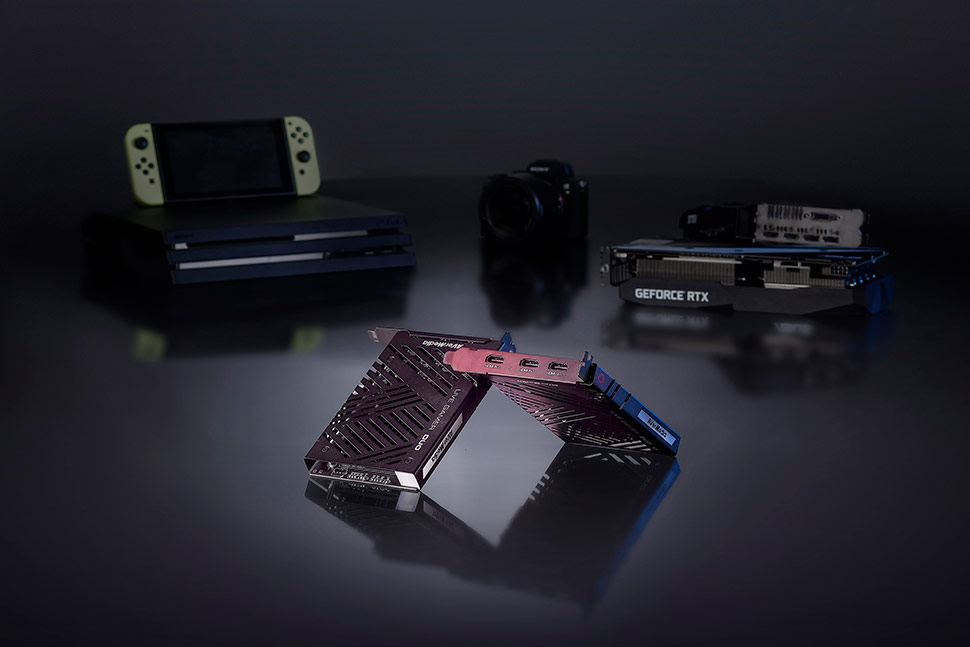 The Live Gamer DUO differentiates itself from every other product on the market, as it is the first dual-input capture card with 4K60 HDR and 1080p240 passthrough support. While not the first PCIe capture card to support multiple HDMI inputs, it is the first priced competitively. The Live Gamer DUO features only a single output, which is tied to the first video input. On the audio front, it supports 7.1 and 5.1 channel surround sound passthrough, allowing you to send the single HDMI output into an AV receiver without a loss in audio quality. Uncompressed 1080p 60 HDR gameplay capture and full 4K passthrough are accomplished only through the first HDMI input. The second input doesn't support HDR (only supporting HDMI 1.4 as opposed to HDMI 2.0) and doesn't have a dedicated passthrough, relegating the purpose to cameras. This makes it perfect for the ever-increasing popularity of using mirrorless cameras instead of USB webcams. The only downside, and this is nothing to do with the Live Gamer DUO, but there aren't many high-quality mirrorless cameras on the market that provide a true clean streaming output; hence the widespread usage of the Sony a5100 and the Canon m200 on Twitch.
Although being able to passthrough a 2160p60 HDR (1440p 144, 1080p240) signal from HDMI IN 1, Live Gamer DUO limits the recording resolution on both inputs at 1080p60 (HDR is supported on HDMI 1 only). Featuring onboard video processing, the DUO captures two 1080p60 video streams without affecting the passthrough signal. It performs all of the conversions, ensuring your system isn't bogged down with handling the requests, such as converting from HDR to SDR, downscaling from 2160p60 to 1080p60, and capturing at different frame rates. The system requirements are almost identical to the Live Gamer 4K; however, the graphics card requirement is not as high (which makes sense since it is not recording a native 4K signal). You'll need at least an Intel Core i5-6XXX or AMD Ryzen 5 1600 or above, a GeForce GTX 1050 or AMD R7 560 or above, and 8 GB of memory. The interface requirements are also the same, a single PCIe Gen 2 x4 slot, as well as needing Windows 10 x64.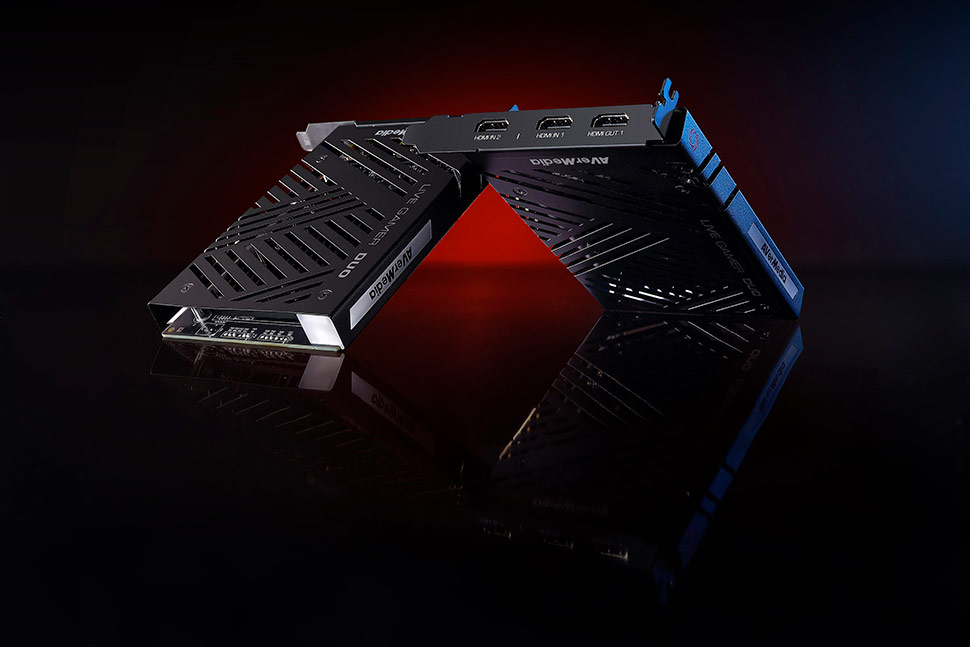 There's no hard rule that the second video source needs to be a camera. I did full tests using a PlayStation 4 Pro, and an Xbox One S running at 1080p60 simultaneously and was able to capture both games running at the same time. Of course, you will want to ensure that one of the feeds is muted, as hearing audio from multiple games simultaneously can be disorienting. If you happen to be hosting a live streaming marathon, having multiple consoles hooked up and ready to go, does mean you can easily swap between two systems on-the-fly with zero downtime. There isn't any passthrough for the second source, but if you are playing via the monitor in your program of choice, this may not be an issue or if you make use of an HDMI splitter.
There's no doubt about the popularity of OBS as the de facto live streaming and recording program; however, you should give RECentral 4 a chance. It is the first gaming capture software to record 4K HDR content. As long as your bandwidth and PC specs permit it, you can stream to as many platforms as you want simultaneously. That's right; multiple platform streaming can be accomplished straight from the software, letting you reach your audiences on Twitch, YouTube, Facebook, and more. The recording and streaming settings are separate, ensuring you can optimize your live stream and high-quality local recordings. The live editing option of RECentral is neat to play around with, letting you save segments of the ongoing recording session instead of having to scrub through massive video files later on. Anyone that records at near-lossless quality knows precisely how large local data can become after live streaming for four or more hours.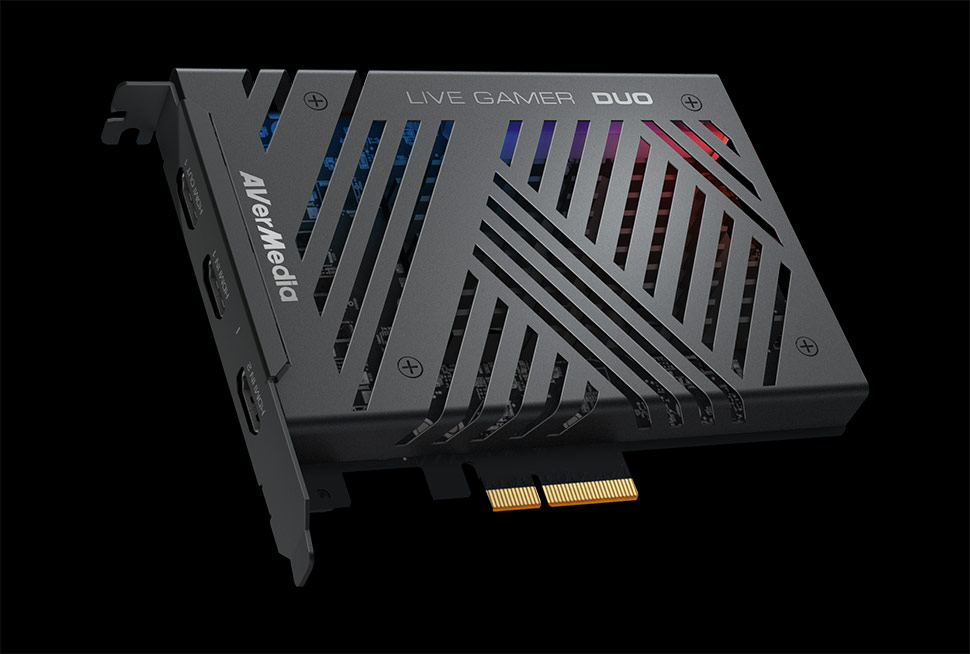 Simply Put
The Live Gamer DUO can take your live streaming production to new heights. You get the best game uncompressed capture quality on the market and support for mirrorless cameras in one dazzling device. After installing the necessary drivers, you'll notice two separate video inputs in your chosen live streaming program. RECentral 4 is well worth a look, although I've had no problems using the Live Gamer DUO in OBS (and vMix) for over 100 hours of streaming and recordings. The downside, both inputs are limited to 1080p60 recordings, although the resolution is perfect for live streaming. If the Live Gamer 4K is the best device on the market for content creators, the Live Gamer DUO is a must-have and champion for all live streamers.
Note: The Live Gamer DUO review was written after testing the device with a PlayStation 4 Pro, Xbox One X, and Xbox One S. Live streaming and local recording was tested using OBS Studio, vMix, and RECentral 4.