​7th Sector
Review

By Kevin Mitchell

Posted on February 5, 2020
---
The dark cyberpunk metropolis in 7th Sector is full of mystery, as you uncover the secrets within an intriguing and immersive puzzle-platformer. Whether you are overloading circuit breakers or attempting to avoid detection from gun touting beast-like robots, 7th Sector provides plenty of tense platforming moments in between a wide variety of perplexing puzzles.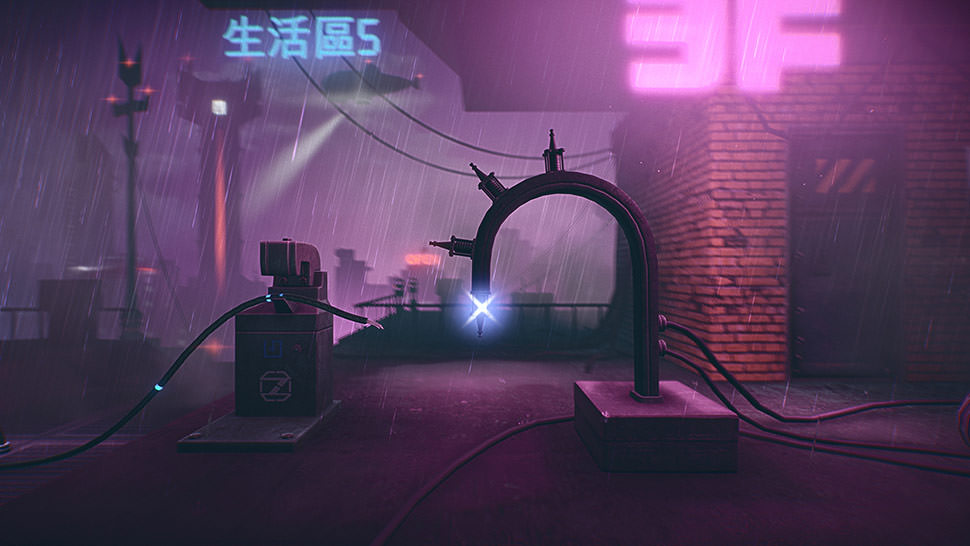 It is hard to describe 7th Sector, as even after completing the game (it does feature four different endings), the narrative isn't all too clear. Instead, you piece bits together by exploring the atmospheric world you find yourself in and discovering data points to read through the game's menu system. There isn't much in terms of a proper tutorial, as the game starts with an unknown trapped entity inside of a computer monitor. By holding down a face button, you transfer your essence into an electrical spark that can easily travel between the vast amount of cable encompassing the neon glowing dystopian society. Of course, there are a plethora of other objects, including circuit breakers, chunky looking monitors, various bits of machinery, spherical droids, and even a remote-controlled (RC) powered toy car.
The game world provides more than simple window dressing for the experience, as paying attention to the subtle (and some not so subtle) details in regards to how the human and robot kind live together paint a vastly different and tense narrative. There are clues everywhere about what appears to be an oppressive regime reigning over the human inhabitants. I don't want to give too much away, but it is best to keep your eyes open and read through the data that you'll uncover with the hope of peeling back the mystery.
The puzzles in 7th Sector are undoubtedly the highlight of the entire experience, although a handful will test your patience. Without much in the way of explanation, you'll need to decipher how to advance on your own accord. Sometimes this involves manipulating or scanning everyday background objects in the same room that don't seem significant at first glance. Overloading circuit breakers is one of the more accessible concepts, as you'll have toggles for a bunch of numbers with a sign showing 220 voltage, cluing you in to match the total from a sequence of numbers. This style of puzzle appears throughout, but each time is altered to keep you from flowing through the game without thinking. The next time it occurs, you may not see the current-voltage total, requiring you to keep tally in your mind, and another may not even show the number assigned to each activated dot, meaning you'll need to calculate everything in your head. That is only one puzzle type and some of the variants you'll come across, but others may test your reaction timing or require you to mash buttons.
One puzzle, in particular, became the bane of my existence, and while I avoid looking at solutions or walkthroughs for games that I'm reviewing, I had no choice. Even after seeing someone bypass the section with relative ease, my mind couldn't comprehend the necessary components needed to reach a solution. I will say this puzzle combines a flashing monitor with varying shapes and colors and a very annoying buzzer that I swear started to cause my right eye to twitch after spending 30+ minutes trying to progress through it. Oh, and solutions may be slightly altered across playthroughs, so trying to look everything up and breeze through the game will still challenge your mind.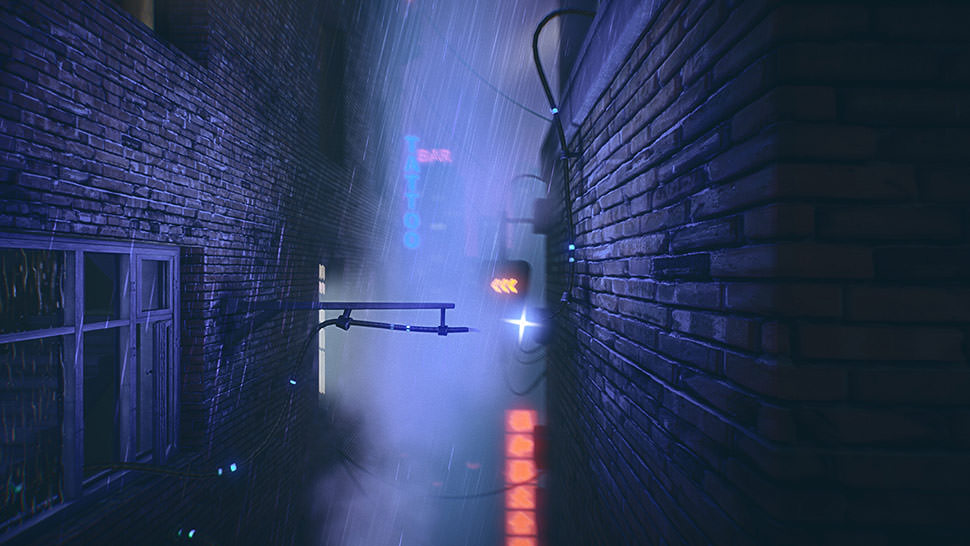 Outside of that one puzzle, the hardest element in the game is trying to understand what you are being tasked with, and not necessarily moving forward. Many times, after trial-and-error, you'll try something new and have a eureka moment where you didn't even realize that was something you could do in the game. After flowing through an electrical wire coming through the window for a little girl's room, you reach an impasse, without any direction of what you need to do. It turns out, you can transfer your being into the remote-controlled car, given you full 3D movement in what is mostly a 2D side-scrolling experience.
Simply Put
7th Sector's atmospheric and immersive puzzle elements add a unique spin on the puzzle-platformer genre. Things can feel a bit too obtuse for its own good in an attempt to keep players mentally challenged. The wide variety of puzzle types keep things feeling fresh, as you progress throughout. The timing-based ones feel less imaginative, and without explanation, you'll frequently be restarting before even understanding what is being asked of you. I did enjoy being able to control various contraptions and how each one added a new variation to progressing through the levels. The immersive musical score hits home, especially when paired with the visually stunning, yet dark, cyberpunk dystopian world.
Note: ​7th Sector was reviewed on PlayStation 4. A digital copy of the game was provided by the publisher/developer.