Mario and Sonic at the Olympic Games Tokyo 2020 Preview
by
Kevin Mitchell
on October 21, 2019
Next year, the Summer Olympics returns to Tokyo, Japan, for the first time since 1964. The Summer Games in 1964 also marked the first time the Olympics were held in Asia. Since then, Japan has played host to two Winter Games in 1972 (Sapporo) and 1998 (Nagano). Beginning in 2007, Mario & Sonic have been competing directly against one another, a crossover event that no one who grew up in the' 80s-'90s could have predicted. Across the Wii, Wii U, and Nintendo 3DS, it has become a bi-yearly (every two years) tradition, besides the exclusion of a title in 2018 due to licensing issues.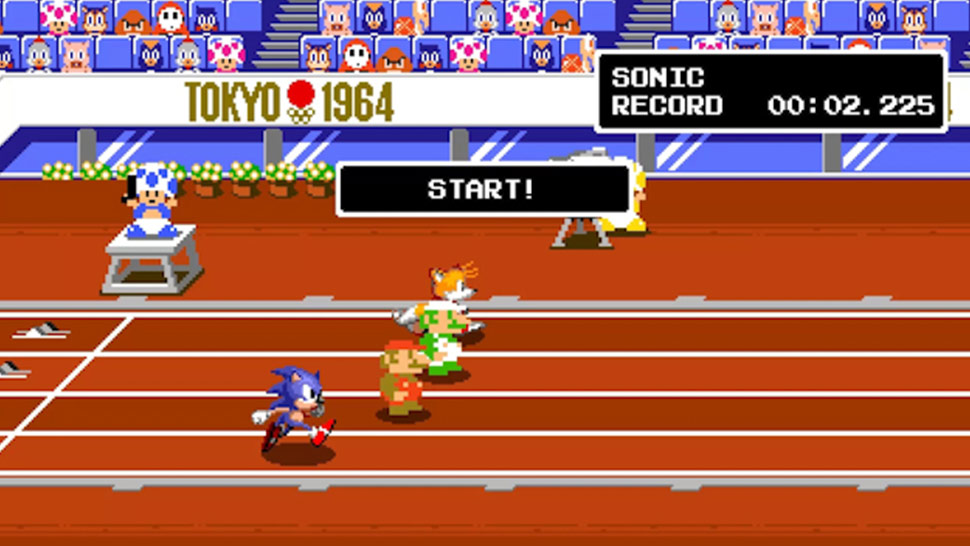 Releasing on November 5th, 2019, Mario & Sonic at the Olympic Games Tokyo 2020 features over twenty 3D events, and ten 8-bit retro-styled 2D ones. I found the old-school style events to be simplistic yet still enjoyable. There are even brand new activities this year, skateboarding, karate, surfing, and sport climbing, all of which are part of the 2D 2020 events. Tokyo 2020 includes a fleshed-out story mode, where Mario, Sonic, and Toad are pulled back into a retro gaming device along with Dr. Eggman and Bowser. As it turns out, the only way to free themselves is to earn gold medals, which sets off the competitive spirit in everyone.
Back in the present, Luigi and Tails tries to find a way to free their lost friends, and at the same time, find themselves competing across all of the Olympic events. If you haven't played any of the previous titles, all of the events in the game resemble mini-games. From mashing buttons in the 100-meter dash to perfectly timing the correct button prompts in your floor routine, you'll need proper coordination and speed to walk away with the gold. Generally, for all of the 3D events, you'll have different control mechanics. These may vary depending on if you are using Joy-cons (single or double) or the Pro controller. As I played in handheld mode and using the Pro controller only, I have yet to experience any motion controls.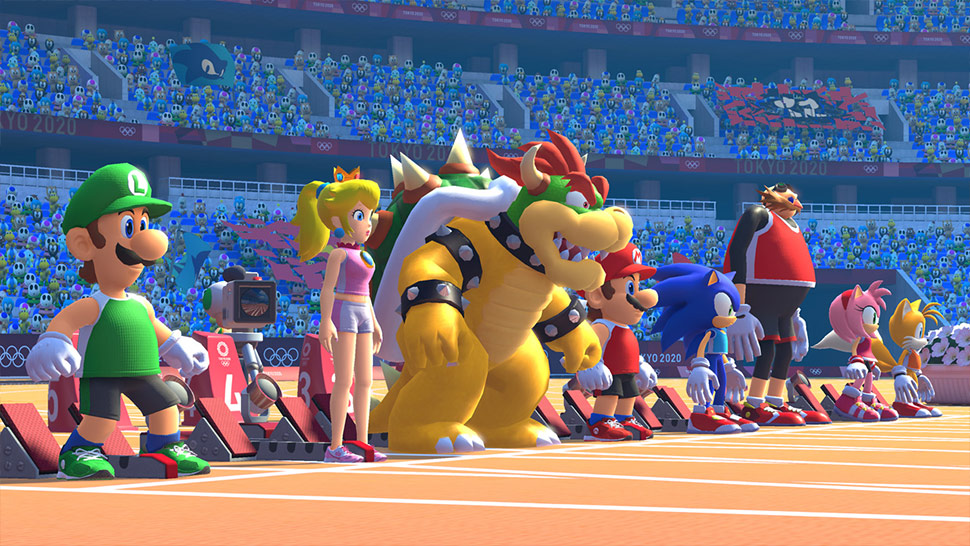 Mario and Sonic at the Olympic Games Tokyo 2020 releases in just under two weeks, and I can't wait to sure the review just in time for launch. I have plenty through the entire (and lengthy) story mode and broke numerous Olympic records across multiple events. The mini-game focus gives the whole experience a classic feel, regardless if you are playing the modern or old-school events.