Puyo Puyo Tetris 2 announced for Xbox Series X, PlayStation 5, and current-gen consoles

By Mike de Leon

Posted on August 28, 2020
---
SEGA has announced Puyo Puyo Tetris 2 will release on December 8, 2020 on Nintendo Switch, PlayStation 4, and the Xbox One family of devices, including Xbox Series X. The PlayStation 5 version doesn't have a set release date thanks to Sony's insistence that the next-generation console is releasing Holiday 2020, without commiting to a launch window.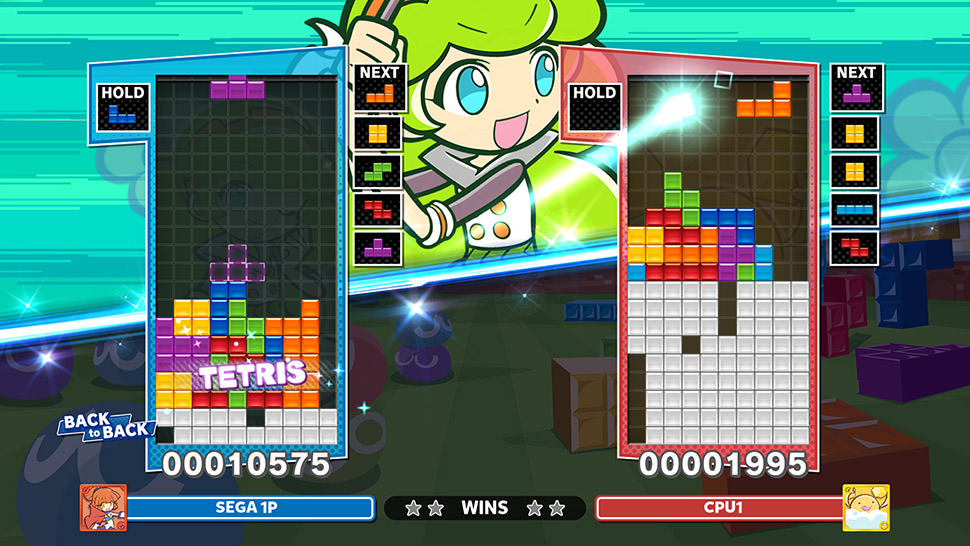 News Ways to Play and Memorable Modes Return:



Turn the Tide of Battle in an Instant: Brand-new Skill Battle mode introduces dynamic character-based skills and equippable Item Cards to fit your playstyle, power up your team, and quickly turn the tables in a match!
Save a World or Two in a Wild New Adventure: Travel through dimensions with the lovable and quirky cast of both returning and new characters in an all-new story adventure across the worlds of Puyo Puyo and Tetris!
Online and Better Than Ever: Improved Online modes offer competition in game-specific leagues and Free Play for up to four players, online rankings, and more to be announced!
Many Ways to Play: Tons of modes provide plenty of variety for up to four players including Versus, Fusion, Swap, Party, Big Bang. For competitors and newcomers, get ready for Tournament and Lessons! Details about these exciting modes will be revealed in future announcements, so prepare yourself!
And More to Come: DLC will be announced at a later date, but get ready for plenty of content beyond launch!
---
More Articles on SelectButton