My PlayStation 5 Digital Edition Didn't Last 10 Minutes

By Kevin Mitchell

Posted on November 12, 2020
---
Update: 11/15/2020
After speaking to the PlayStation phone support the day after launch, it was determined rather quickly that the unit is indeed broken beyond repair and will need to be sent in. The customer representative was very reassuring and understanding and informing him of all the steps that were already taken. It seems that a complete hardware failure has been rare from the calls already received. A few days later, and I recieevd the return box, however, it is the PlayStation 4 Pro, meaning a PlayStation 5 can not fit inside the box with the included protective foam. Seems they were not prepared for units needing to be replaced this close to launch.
As excited as everyone else was today, watching the delivery get closer and closed, my heart sank mere minutes after setting up the $400 PlayStation 5 Digital Edition. Moments after logging into my PSN account and updating the system firmware, everything seemed normal until launching a PlayStation 5 game. No matter how many times a game is deleted or re-downloaded (Bugsnax, Marvel's Spider-man: Miles Morales, etc.), not a single PS5 game works, not even the preinstalled Astro's Playroom.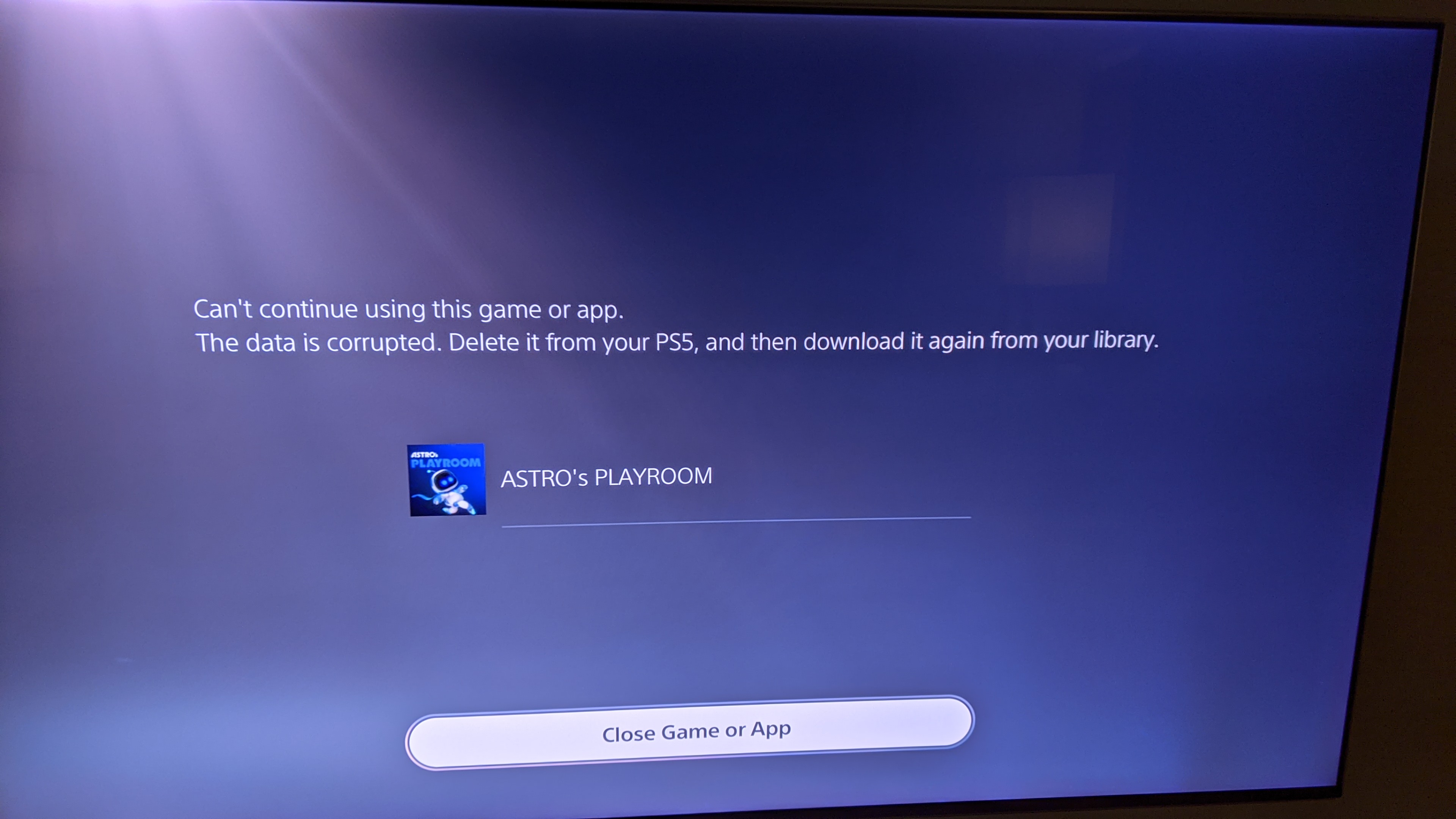 While no error code is shown at the time, going into the dedicated error code portion of the system menu produces CE-10005-6. According to the PlayStation Support website, that specific error code does not exist. In fact, after scouring the internet, I have yet to see another person with the same issue. However, there seem to be many other issues plaguing launch systems, including a similar but different database corruption issue and those tied to external storage devices. Making matters worse, PlayStation support has been swamped with calls. After contacting text support, I was told I needed to call phone support. While waiting on hold for PlayStation 5 support, I was greeted by an automated message that my call will not be answered, and I need to hang up and call another day.
At this time, I want to apologize to every publisher, developer, and PR contact that was promised review coverage, let's play videos, and live streams. Considering the lack of availability, especially for the Digital Edition, it is unknown at this point when I'll be able to receive a replacement.