Finally MyCareer Has Come to WWE 2K15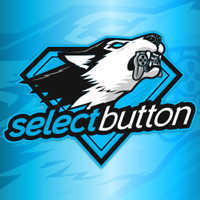 By Brendan Austin

Posted on October 2, 2014
---
Building upon the successful and widely popular MyCareer mode from the NBA 2K series, you'll be able to live the life of your created wrestler through every stage of development. Starting as a rookie your journey begins at the WWE Performance Center in Orlando, Florida, training with head coach Bill DeMott, as you complete a series of objectives. Upon completion, you'll be able to compete against other rising stars at NXT, arguable the best show that WWE has at the moment. The NXT roster included in WWE 2K15 can be counted on a single hand, so we can almost guarantee there will a NXT DLC pack. The current NXT roster includes Rusev and Bo Dallas (both are no longer on NXT), Adrian Neville, Sami Zayn and Corey Graves.
After "graduating" from NXT, General Manager Vickie Guerrero (no longer part of the WWE) will have you compete on both both SmackDown and Raw. Your actions in and out the ring will develop alliances and rivalries as you compete for a spot on each pay-per-view event. Crowd reaction won't be predetermined, allowing it to develop naturally based on your actions. Earning a spot at WrestleMania will allow you to compete for the WWE World Heavyweight Championship.
WWE 2K15 is set to release on October 28, 2014 on PS3 and Xbox 360 and November 18, 2014 on PS4 and Xbox One.
---
More Articles on SelectButton