DualSense, the PlayStation 5 Controller Revealed

By Kevin Mitchell

Posted on April 7, 2020
---
Update 4/8/2020: A product manager at PlayStation, Toshimasa Aoki, has confirmed the inclusion of an audio jack on Twitter.
Although we don't know what the PlayStation 5 will look like (outside of some photos of the developer kits), Sony has released the first images of the PS5 controller, the DualSense wireless controller (RIP DualShock).
The first thing you'll notice is the striking two-toned white and black design, a departure from Sony's previous controller design philosophy. Eventually, the DualShock 4 received multiple colors (the Slate Gray one released with Uncharted 4 is still my favorite), some that featured a newly colored top half, while the grip handles stayed the same traditional black. Others, such as the recent purple color, featured a darker purple grip handle and a lighter purple top half. The position of the light bar has been moved from the top of the controller to the sides of the touchpad. It does provide a nice "pop" to the front of the controller. The new design does beg the question of whether the DualSense controller will be compatible with PlayStation VR. In my opinion, not having the light bar on the top means it won't, which goes against Sony's previous stance that it will be supported.
Much like the focus on audio enhancements with the PS5, Sony has added immersive haptic feedback into the controller. The sensations you'll feel will wildly change depending upon your action, such as "the slow grittiness of driving a car through the mud." Both the L2 and R2 adaptive triggers will alter the tension based on your actions. Imagine holding L2 down to aim the bow with Aloy from Horizon Zero Dawn. The longer the button is held, the greater the push back would be as your precision and strength start to falter.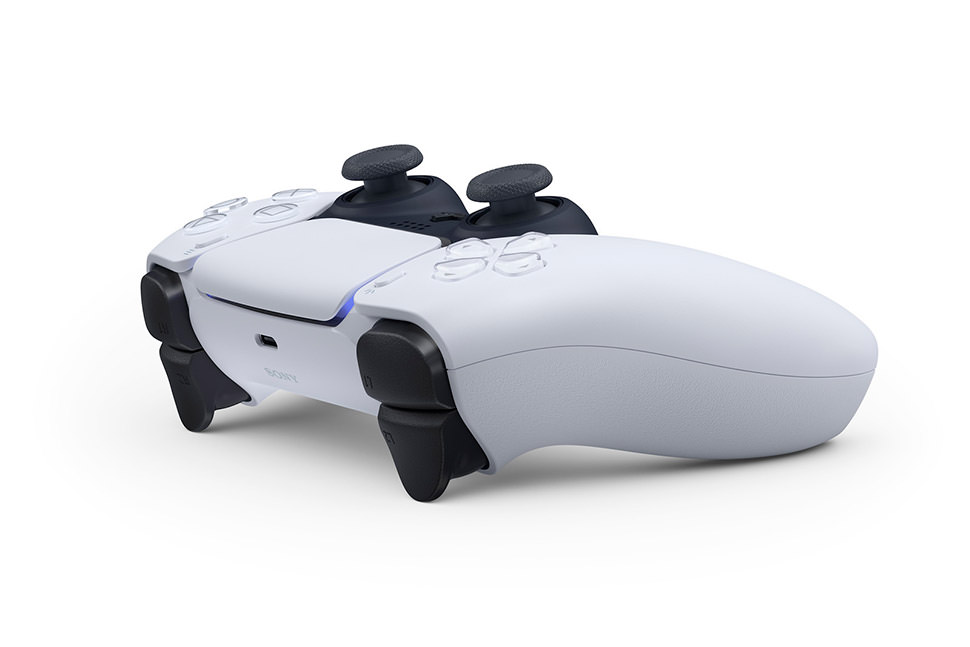 The share button from the DualShock 4 has been replaced with a new "Create" button feature. No further details were provided, but you can expect Sony to go into more details in the coming months leading up to the Holiday 2020 launch of the platform.
Along with an included speaker, the DualSense features a microphone array, allowing players to chat with their friends easily. Sony does recommend using a headset for longer gaming sessions. No images of the bottom (or back) of the controller have been released, so it is impossible to say at this time if the controller will still feature a 3.5mm headphone jack or require Bluetooth/USB headsets to be connected directly to the PlayStation 5 console. I did thankfully spy the USB C port on the top of the controller.