BenQ Now Shipping Two New GW Series Monitors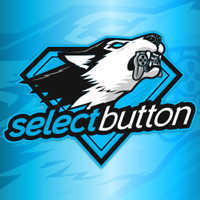 By Brendan Austin

Posted on August 12, 2014
---
BenQ America Corp. announced today two new additions to their GW series of mainstream monitors, the 27-inch GW2765HT and the 21.5-inch GW2265HM. Both of these newly released monitors feature BenQ's impressive RevolutionEyes technology, providing essential improvements for gamers and graphic designers alike.
BenQ's GW2765HT IPS monitor features a 27-inch 2560 x 1440 Wide Quad HD (WQHD) resolution. This offers a 77% more workspace and a higher pixel per inch (ppi) when compared to a standard 1920 x 1080 full HD monitor. The smaller 21.5-inch GW2265HM boosts a 1920 x 1080 resolution and a contrast ratio of 3000:1. The compact size of the display should make it a perfect choice for a home office or dorm room.
Both of the monitors have a 178/178-degree viewing angle and a 20,000,000:1 dynamic contract ratio, but will have a slight variation in GtG response time. The larger GW2765HT boasts a 4ms response time, while the smaller GW2265Hm has a 6ms.
BenQ's RevolutionEyes technology features the market-leading ZeroFlicker innovation, eliminating backlight flickering at any brightness level. This will help with eye comfort and allow you to spend longer periods of time sitting at your desk without dealing with eye fatigue. Thanks to this technology, your late night gaming sessions can last well into the morning.
Now available, The GW2265HM and GW2765HT monitors retail for $189 and $549 respectively.
---
More Articles on SelectButton